December 2008 Transbay Riders' Choice Award Winners Announced
News Articles
12/30/2008
The Transbay Riders' Choice Awards is a program in which riders nominate Transbay drivers and staff for excellent customer service. Final winners were selected by AC Transit staff and the Transbay Taskforce, and awards were presented in December 2008.

Congratualtions to the following winners and thank you to everyone who submitted nominations!
Operator Clyde Jones, Line Z
He is always smiling and welcoming to all riders.  He recognizes the people that continually rides his bus and is very courteous to new riders as well.  He is very friendly and ready with information for anything you need.  He will also tell people when they are being rowdy or being out of hand and to quiet down but in a very nice and professional manner.
Joi Grabowski
Operator Durelle Barksdale, Line W
This driver is the most enjoyable of all I have ridden with, and is especially aware of her regular riders.  She remembers if a rider hasn't been taking the bus as usual and even remembers details other drivers would never notice.  She seems to enjoy her job and her riders, and is more delightfully personable in her interactions.  Her departure time from the terminal is always reliable, and her driving is consistently calm and beyond capable. Overall, this is an individual with an inner light that shines outward, and I appreciate the glow.
Karen Smith
Operator Joe Dotson, Line G
Joe has been a gem of a driver.  He is on time and has not missed a day of service.  He is cheerful and friendly.  Best of all, he is a great driver.  The ride is smooth with no sudden stops or starts.  He waits for passengers to get to their seat before starting and arrives early to the Transbay Terminal.  Once on board, I am able to read my paper and be oblivious of traffic.  In fact, sometimes I am engrossed in my paper unaware of arriving at the Transbay Terminal until he calls it out.  Also, Joe makes sure the bus is warm on cool mornings and is responsive to requests from riders.Thanks for this opportunity to recognize a great employee.
Eileen Nottoli
Nicolas Parker, Lines O and W
This young man recently took over this route and he's a real keeper.  He's courteous, thoughtful, and a very smooth driver.  He checks each stop just in case a late passenger might me running for the bus, and he does so by slowing down and generally looking around.  He does not need to call out the stops as we are headed for the city on the first 'O' out of Alameda and we all know where the heck we are and some of us are sleeping.  So that's an additional mark of courtesy.
Arthur Lenhardt
I noticed this driver on a Thursday morning.  I think it may have been August 28th, when his bus was running late because he had some difficulties with helping a disabled passenger with the handicap access on the MCI bus.  What got my attention was that once everyone had boarded he took the time and thought to make an announcement explaining the cause of his delay, stating that while he had been trained on this equipment it had been some time since he had a chance to implement that training.  He also thanked everyone who helped him.  For me, his announcement reflected an excellent thoughtful awareness of passengers' concerns and excellent use of communication skills.  A little information can make such a difference, and this driver applied that.
With the exception of that morning, he is always on time. He is always ready with a friendly greeting to passengers as they board. He also gives a smooth ride (which is easy to take for granted!)  He maintains the bus at a comfortable climate level.  I appreciate the ways in which he offers excellent service and for this reason consider him to be a good Riders' Choice Award candidate.
MaryClare James
Operator Norman Grant, Line NX4
Norman represents the best in an AC Transit driver. He is punctual and friendly, acknowleding all passengers as we board the bus. He is an extremely careful driver and since he also works as a dispatcher, he calls out all the stops and even names the local bus lines which serve these stops.
When you leave his bus, Norman ALWAYS cautions each passenger to "Watch your step" and then says "Good evening".
The NX4 passengers are very grateful that Norman is our driver and hope that he stays on our line.
He deserves to be recognized for his excellent customer service  !
Sincerely ,
Jan Corder
Operator Raymond Little, Lines L and LA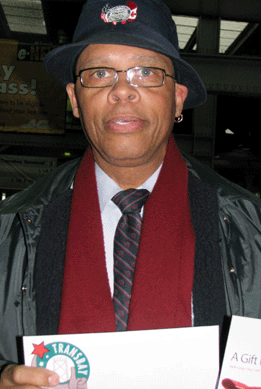 Raymond is such a wonderful driver and in my opinion is the best driver you have.  I have been riding the LA for many years and feel qualified to say that his driving abilities are unsurpassed by any other driver. II feel so safe when riding with him.  He is ALWAYS on time and VERY accommodating.  Unlike some of the other drivers, he waits for you to take your seat before driving away.  He is also patient with passengers who encounter problems with the parking pay machines at the Richmond Parkway Transit Center.  Many times the pay machines malfunction, which causes a delay in getting to the bus on time, but he always waits for his passengers.   His demeanor is always pleasant and calm.  There is a special quality about him that is really indescribable.  His brief announcement/update at the end of every ride is so refreshing and very informative. He will let us know when he is going to be out and when he will return.  This is so greatly appreciated because you know what to expect the following day(s).  He really goes the extra mile, which is so valued since we spend close to 30 minutes (during normal traffic conditions) per day with him in route to San Francisco.  I always feel very safe when he is at the wheel.  And I ALWAYS arrive to my destination on time.  He is always professional and flawlessly dressed, which is such a great representation of AC Transit.  There are so many passengers who have commented on his thoughtfulness and fabulous driving skills.  We all LOVE him!  It was a very sad day in August when the schedules changed and we lost him as our regular driver because there is no one else like him. He gets it!  He understands and knows how to provide exceptional customer service. Every time the schedule changes and we get a different driver, I sometimes worry about arriving to work on time and safely.  I hope that others express the same sentiments about Raymond because he is awesome!  
Kimberly Otis
I have ridden the L line with Raymond many times over the years.  All of the seven criteria apply to him. He has always been the perfect operator, always keeping his cool even when customers do not.  I can count on my ride being comfortable and safe every time.  He operates the machinery for wheel chairs without hesitation.  He remembers the rules and helps things run smoothly.  He is very generous of spirit. I'd like to ride his bus morning and night!
Rita Carter
Operator Sean Collins, Line NX3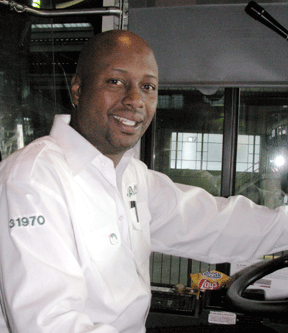 He is very pleasant, courteous, always smiling and pretty much on time.  He is very helpful and calls out all stops.  He is also a safe driver that makes you feel comfortable, and is very alert to traffic and the other surroundings.  His uniform is always neat and clean. You could not get a better driver, according to my opinion.
Lou Cunningham

Operator Terrence Johnson, Line NX3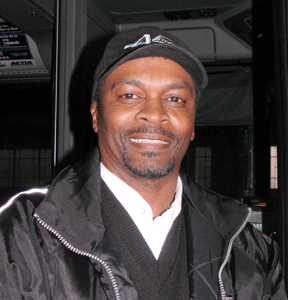 I had the pleasure of having Terry for my driver off and on for many years (I have been a faithful AC rider for over 40 years) and I was fortunate enough to get him again for three months.  He always greets the riders as they board the bus.  You can always depend on him to be there at the Transbay Terminal before departure time.  And if he is not there we (the riders) all know that traffic must have been bad coming into the city.  Normally, if the bus is late, I will try to get on the NX2 since we have no way of knowing if the driver is going to be a no-show.  With Terry, I just knew he would try to take a detour if necessary to get into SF as soon as possible.  He was that kind of driver and we trusted him whole-heartingly.  If he happened to be late, he would inform his passengers the reason for his lateness.  He is a very good driver and riders sleeping on the bus do not have to worry about his driving since he is a very smooth driver.
He wears his bus uniform proudly and always looks very sharp in it.  He is what I consider a "Poster Driver" for AC Transit.
He is such a professional by how he treats his passengers.  If there was a problem with the AC on the MCI bus, he would make us aware of it as we boarded.  He always had a nice comment to make as one departed the bus.
AC Transit should be proud to have a driver of such high caliber working for them!
Jessie Dennis
Operator Terry Holmes, Line NL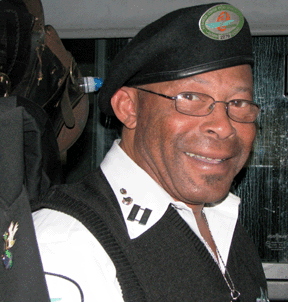 The biggest problem with the NL line at night is the obnoxiousness of some riders.
I've experienced both loudness and threatening behavior. This driver has taken the time to calm down people who were speaking at loud volumes and playing music on their cell phones such that I couldn't speak to the person next to me – I was in the front of the bus and they were in back.
I feel safer with him driving and he should be commended for confronting difficult situations.
Overall he is a good driver and deserves a Riders' Choice Award.
Victor Tancredi

Supervisor Will Wong, Transbay Terminal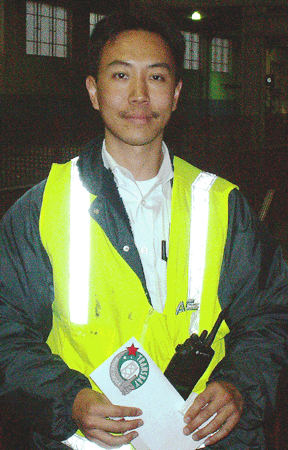 I have noticed Will, a supervisor at the Transbay Terminal, on many occasions as he provided good information and guidance at the bus terminal.  When there is a delay or a schedule issue, often the riders have no idea on the status of the bus they are waiting for, and Will has been very helpful in giving updates.
On November 4th, I was frustrated since I had been on the walkway about 10 feet right in front of the bus I was hoping to catch.  Just as the time changed to the departure time, the bus closed its doors and pulled off.   Adding to my dilemma was the fact that I didn't have my cell phone with me to advise my husband who was picking me up at the bus stop.  Will was especially skillful in explaining how the driver can miss seeing passengers as she was looking around to prepare for departure.  He offered to file a complaint for me, but in light of his explanation, I decided not to pursue it.  And he also let me use his phone to make my call.  I think that his talent for calming communication and thoughtfulness makes him an exceptionally fine bus supervisor.  For these reasons, I think that he is an excellent Riders' Choice Award candidate.
MaryClare James