New Bus Stops to Open at Union City BART Station
News Articles
03/28/2012
On Sunday, April 1, all bus stops at Union City BART will be relocated to facilitate the opening of additional stops added during the renovation of the Union City BART station.
The new configuration will consolidate AC Transit's stops along the main roadway in front of the station and expand the number of Union City Transit stops.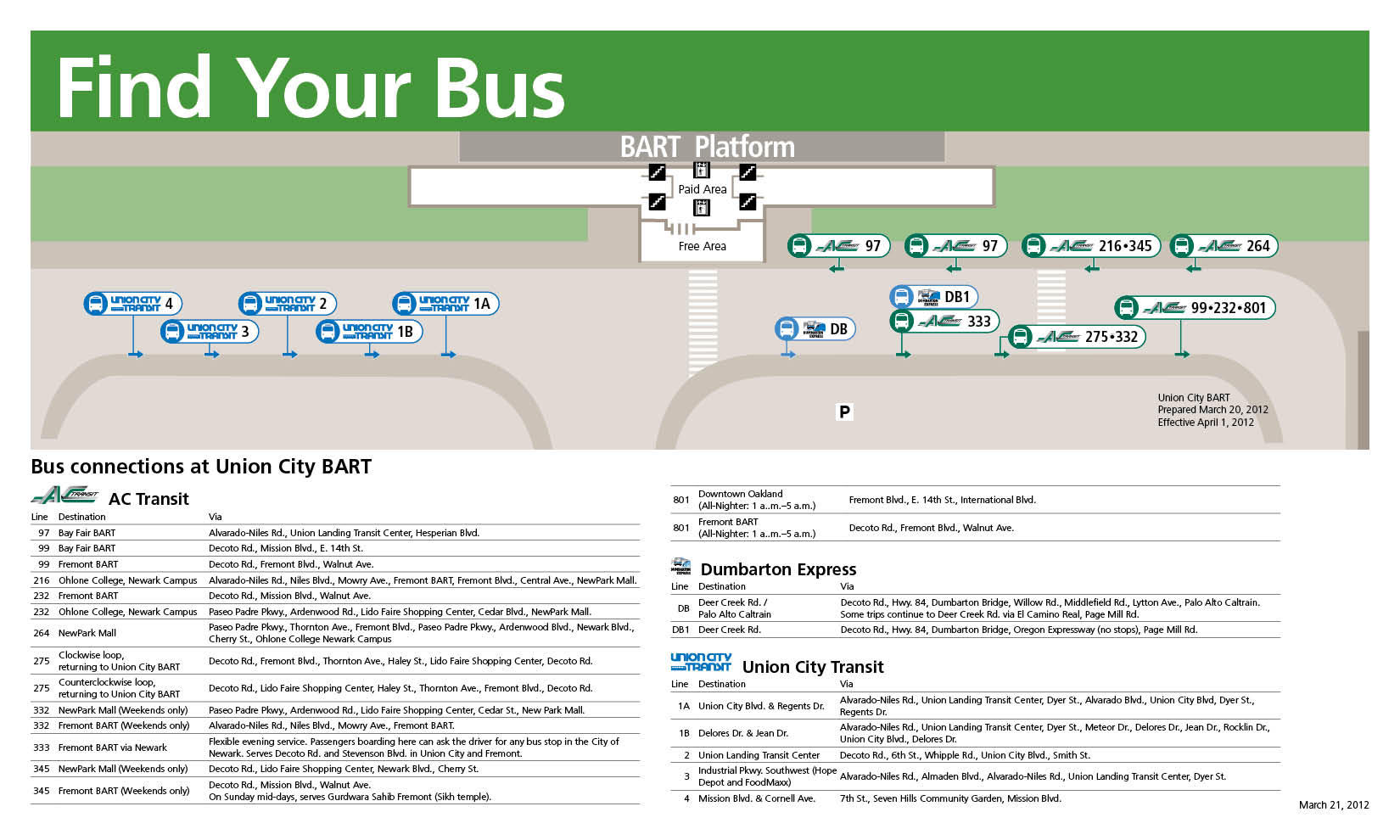 A printable map of the new station configuration can also be downloaded.