Transit Veteran to Head AC Transit's Operations
News Articles
05/22/2012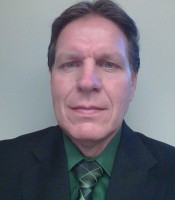 James D. Pachan has been named Chief Operating Officer of AC Transit. Pachan has 30 years of transit management experience, primarily at the Los Angeles County Metropolitan Transportation Authority (LACMTA), the fourth largest transit agency in the nation, where he successfully lead several major projects including conversion of fare payments to smart card technology, administered capital and operating budgets and the maintenance of the agency's fleet of more than 2500 trains, buses and vans.
AC Transit General Manager David Armijo said that the agency could not have found a better person to run the agency's operations, "We needed someone who had proven experience with all aspects of transit operations and James has a remarkable record of success in transportation and maintenance."
Pachan said he looks forward to his new assignment, "There is no greater privilege for me than to be asked to lead the more than 1,500 professionals who work together to deliver quality transit service to the East Bay."
As AC Transit's Chief Operating Officer, Pachan is responsible for all of the agency's bus and paratransit services including vehicle and facility maintenance. During Pachan's term at the LACMTA he was accountable for similar tasks including bus, rail and facility maintenance at several agency divisions.  In that role, Pachan restructured work responsibilities to improve service performance as well as accountability. He also developed and managed capital and operating budgets for all of the LACMTA's operations
Pachan holds both a Bachelor's and a Master's degree of Business Administration from California State University at Northridge. He is also a graduate of the American Public Transportation Association's (APTA) Leadership Program.