John E. Haenftling Named Director of Administrative Services
News Articles
06/08/2012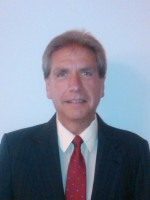 The Alameda-Contra Costa Transit District (AC Transit) has appointed John E. Haenftling to the position of Director of Administrative Services. Haenftling will be responsible for AC Transit's Internal Audit and Equal Employment Opportunity management and compliance functions.
Haenftling comes to the transit district from Hill International a firm that provides project management and construction claims services worldwide. Prior to his work at Hill, Haenftling held project development and management positions at Dallas Area Rapid Transit, the regional transportation authority for the Dallas, Texas Region.
"John Haenftling brings a unique combination of planning and operating experience to AC Transit, which will be especially important as the district embarks upon major projects among them Bus Rapid Transit services," said David Armijo, AC Transit's General Manager.
Haenftling, who begins work at AC Transit on June 12, 2012, has a Bachelor of Science Degree in Public Affairs from Indiana University.