April Employees of the Month
News Articles
04/24/2013
It takes a lot of hard work and dedication to keep AC Transit buses on the road and running smoothly. Each month, the District honors the service of those drivers and mechanics who contribute directly to this effort by awarding seven "Employees of the Month" from our Maintenance and Transportation divisions.
Candidates are nominated by supervisors at each of AC Transit's three bus divisions in Emeryville, East Oakland, and Hayward, as well as our Central Maintenance Facility. Two winners from each of division (and one from the Central Maintenance Facility) are selected by the division Superintendent. Each winner receives a gift certificate to a local restaurant.
We are pleased to announce the seven "Employees of the Month" winners for April 2013.
CENTRAL MAINTENANCE FACILITY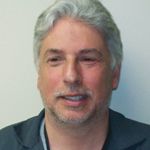 David Velez
Senior Body Mechanic
Mr. Velez is a self motivated worker, with an excellent attendance and safety record. He supports his co-workers and AC Transit by ensuring all non-revenue vehicles are kept in tip top running condition.
EMERYVILLE DIVISION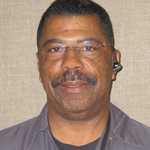 Kenneth Bradley
Senior Body Mechanic, Maintenance
Mr. Bradley is a valued member of the Emeryville Maintenance team who's always looking for ways to make things better and safer. He's the 'go-to' guy for anything in the body shop.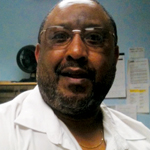 Harvey Criswell
Dispatcher, Transportation
Mr. Criswell is a magician who always manages to ensure that every run gets filled and goes out on time. We applaud Mr. Criswell for his integrity and hard work.
EAST OAKLAND DIVISION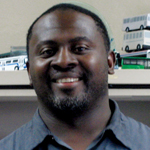 Eric Howell
Journey-Level Mechanic, Maintenance
Mr. Howell is dedicated to helping out with anything that is asked of him, and he's always available when needed. Mr. Howell gets things done accurately and on time, and has worked as both a lead and a trainer.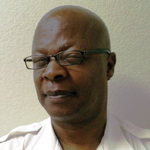 Keith Brown
Bus Operator, Transportation
Operator Brown provides professional customer service and has an outstanding demeanor. He received 10 commendations in the last year alone and was instrumental in saving a small child's life while on the bus.
HAYWARD DIVISION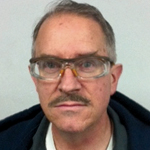 Jeffrey Rennie
Journey-Level Mechanic, Maintenance
Mr. Rennie is extremely reliable and does not hesitate to do any job asked of him. He readily assists fellow mechanics, and completes his assignments on time. Mr. Rennie's attendance is excellent, and he is well respected among his peers.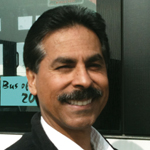 Michael Ramirez
Bus Operator, Transportation
This award reflects our appreciation for Mr. Ramirez's dedicated years of service. Michael's professionalism and positive attitude epitomize bus operator greatness. He is an important and valued member of the Hayward division team.