May Employees of the Month
News Articles
05/06/2013
It takes a lot of hard work and dedication to keep AC Transit buses on the road and running smoothly. Each month, the District honors the service of those drivers and mechanics who contribute directly to this effort by awarding seven "Employees of the Month" from our Maintenance and Transportation divisions.
Candidates are nominated by supervisors at each of AC Transit's three bus divisions in Emeryville, East Oakland, and Hayward, as well as our Central Maintenance Facility. Two winners from each of division (and one from the Central Maintenance Facility) are selected by the division Superintendent. Each winner receives a gift certificate to a local restaurant.
We are pleased to announce the seven "Employees of the Month" winners for May 2013.
CENTRAL MAINTENANCE FACILITY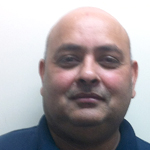 Gurnam Singh
Senior Electronic Technician
Gurnam Singh undertook a vital fix on the head sign interface affecting all new Gillig coaches. He worked tirelessly to solve the problem, even after the vendor had given up!
EMERYVILLE DIVISION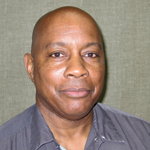 Ron Price
Journey Facilities Mechanic, Maintenance
Ron Price is a key contributor to the success of the D2 Facilities Department. He's responsible, dependable, and reliable, and he adapts to any project assigned. Mr. Price is also a true team player who mentors and assists co-workrs when needed.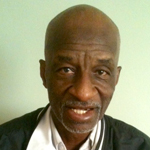 David Vaughns
Bus Operator, Transportation
David Vaughns is an inspiration to all with whom he comes in contact — passengers, fellow emplpoyees, and management. He has numerous commendations from riders, and has had perfect attendance for the past 12 months. 
EAST OAKLAND DIVISION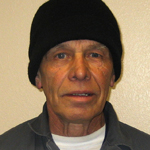 William Souza
Service Employee, Maintenance
William Souza is consistently dependable. He is able to adapt to changes and overcome challenges presented to him. He never misses work, always works hard, and is highly productive. Mr. Souza has a positive attitude and works well with others.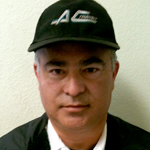 Wilfredo Padilla
Bus Operator, Transportation
Operator Padillo has great interactions with passengers and always follows District policies and procedures. He shows a great work ethic, and it's a pleasure to have him on the team.
HAYWARD DIVISION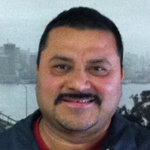 Ricardo Moreno
Senior Body Mechanic, Maintenance
Ricardo Moreno has been selected because he is extremely reliable and completes all tasks in the Body Shop. He is always at work, is willing to help fellow employees, and is well respected among his peers. 
Wendy Steve
Dispatcher, Transportation
Wendy Steve puts is a hard worker who puts forth extra effort every day to ensure teh best service to passengers. She is a great asset to the team and to AC Transit.