July Employees of the Month
News Articles
07/05/2013
It takes a lot of hard work and dedication to keep AC Transit buses on the road and running smoothly. Each month, the District honors the service of those drivers and mechanics who contribute directly to this effort by awarding seven "Employees of the Month" from our Maintenance and Transportation divisions.
Candidates are nominated by supervisors at each of AC Transit's three bus divisions in Emeryville, East Oakland, and Hayward, as well as our Central Maintenance Facility. Two winners from each of division (and one from the Central Maintenance Facility) are selected by the division Superintendent. Each winner receives a gift certificate to a local restaurant.
We are pleased to announce the seven "Employees of the Month" winners for July 2013.
CENTRAL MAINTENANCE FACILITY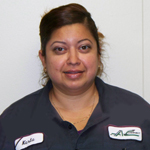 Karla Gonzalez
Janitor
Karla Gonzalez works hard daily to keep the Central Maintenance Facility clean. More recently, she has had to take on a larger-than-normal load. We thank Karla for her dedication and great work.
EMERYVILLE DIVISION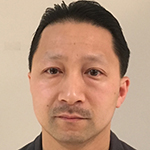 Lawrence Ng
Journey-Level Mechanic, Maintenance
Lawrence Ng is a key player in the smooth running of  Maintenance at the Emeryville Division. He accepts the most difficult tasks and completes them on time. Lawrence often steps in when no supervisor is present, and he's always reliable as the swing shift leader.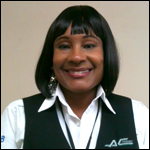 Nancy Bryant
Bus Operator, Transportation
Nancy Bryant is a 14-year operator who has received four commendations from riders in the last two months. Nancy smiles and greets each and every passenger. Her uniform is spotless and tailored to present a positive image for herself and the District.
EAST OAKLAND DIVISION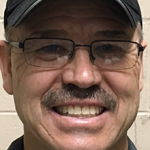 Francisco Ornelas
Lift Mechanic, Maintenance
Francisco Ornelas is extremely dependable. He's the go-to person in the lift department and completes his responsibilities with no prompting. In fact, Francisco has been taking care of the lifts single-handedly over the last few months.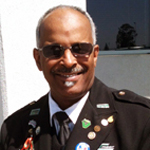 Sidney Ragland
Bus Operator, Transportation
Sidney Ragland is a devoted employee who puts care and effort into his job. Always neat in appearance, he's willing to help and will go the extra mile whenever needed. Sidney has been a line instructor, and his former student operators still use the skills they learned from him.
HAYWARD DIVISION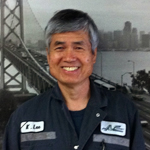 Ken Lee
Lift Mechanic, Maintenance
Ken Lee is extremely reliable. He's always at work and has a perfect attendance record. Ken is motivated to complete his work and eager to share his knowledge with others.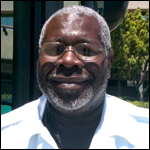 Clifton Johns
Bus Operator, Transportation
Clifton Johns is an awesome employee, and we're proud to have him on the team at the Hayward Division. We truly appreciate Clifton's years of service to AC Transit, the communities we serve, and our ridership.