August Employees of the Month
News Articles
08/06/2013
It takes a lot of hard work and dedication to keep AC Transit buses on the road and running smoothly. Each month, the District honors the service of those drivers and mechanics who contribute directly to this effort by awarding seven "Employees of the Month" from our Maintenance and Transportation divisions.
Candidates are nominated by supervisors at each of AC Transit's three bus divisions in Emeryville, East Oakland, and Hayward, as well as our Central Maintenance Facility. Two winners from each of division (and one from the Central Maintenance Facility) are selected by the division Superintendent. Each winner receives a gift certificate to a local restaurant.
We are pleased to announce the seven "Employees of the Month" winners for August 2013.
CENTRAL MAINTENANCE FACILITY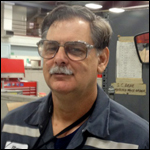 Steven Elenbaas
Machinist
Steven Elenbaas is not only a machinist at AC Transit, but also a true leader. Steve demonstrates great professionalism in his work and leads by example.
EMERYVILLE DIVISION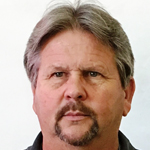 Jeff Ksenzulak
Senior Body Mechanic, Maintenance
Jeff Ksenzulak is a very dedicated employee who gives his best and is a very hard worker. Jeff can be relied upon to get his work done in a timely manner and always makes safety his top priority, keeping his work area and shop clean.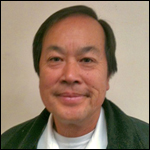 David Yee
Bus Operator, Transportation
David Yee has over 33 years of service at AC Transit and has earned numerous commendations for customer relations. David has an excellent driving record and continues to mentor new operators.
EAST OAKLAND DIVISION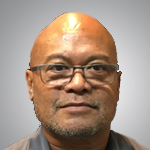 Bellarmine Filibert
Journey-Level Mechanic, Maintenance
Bellarmine Filibert is a go-to person with excellent work habits. He makes quick repairs and always greets people with a smile. Bellarmine treats co-workers with tact, respect, and courtesy. He's always there to assist mechanics and operators whenever they need assistance.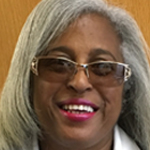 Lucy Thomas
Bus Operator, Transportation
Lucy Thomas is a pleasant, courteous, and diligent operator who enjoys serving her customers and co-workers. Her work history exemplifies her daily demeanor. She is deserving of this award for a job well done!
HAYWARD DIVISION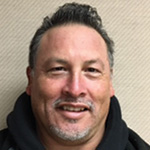 Manuel Luna
Senior Body Mechanic, Maintenance
Manuel Luna always performs his work in a professional manner and has near perfect attendance. He is reliable and dependable in cleaning out work and getting coaches back into service.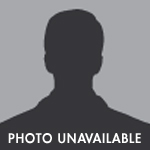 Benigno Rangel
Bus Operator, Transportation
Benigno Rangel is being recognized for his consistent service and positive attitude towards customer service. Benigno is very dependable and provides his passengers with safe, reliable transportation.