September Employees of the Month
News Articles
09/03/2013
It takes a lot of hard work and dedication to keep AC Transit buses on the road and running smoothly. Each month, the District honors the service of those drivers and mechanics who contribute directly to this effort by awarding seven "Employees of the Month" from our Maintenance and Transportation divisions.
Candidates are nominated by supervisors at each of AC Transit's three bus divisions in Emeryville, East Oakland, and Hayward, as well as our Central Maintenance Facility. Two winners from each of division (and one from the Central Maintenance Facility) are selected by the division Superintendent. Each winner receives a gift certificate to a local restaurant.
We are pleased to announce the seven "Employees of the Month" winners for September 2013.
CENTRAL MAINTENANCE FACILITY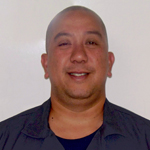 Bernie Gimalay
Journey-Level Mechanic
Bernie Gimalay continues to perform to a high standard, running the revenue department and scheduling tasks and buses for the entire District. Bernie continues to meet and faciliate the needs of the District with an excellent attitude and great leadership skills.
EMERYVILLE DIVISION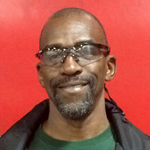 Jimmy Deckard
Journey-Level Mechanic, Maintenance
Mr. Deckard not only does a good job as lead on the inspection pits, but he also goes above and beyond as a shop steward by keeping up morale and maintaining harmony among the rest of the maintenance employees.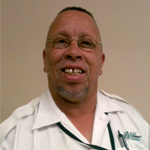 Keith Clark
Bus Operator, Transportation
Keith Clark is one of a kind! He works any run, at any division, to ensure that service is on the road and can always be counted on to come through when there's a shortag of operators. He loves the San Francisco 49ers and is never at a loss for words in describing what a great team they are. His colleagues at Division 2 feel the same way about Keith — he's a great team player!
EAST OAKLAND DIVISION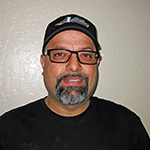 Jose Vega
Maintenance Trainer, Maintenance
Jose is the "Bus Whisperer." He's a self-starter who tackles any problem without hesitation. He always goes the extra mile to get coaches back into service, and is always at work when he's needed.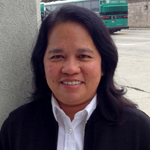 Vina Pantaleon
Bus Operator, Transportation
Vina Pantaleon has had numerous commendations and exemplifies excellence in customer service. She comes to work reliably and performs her duties with a smile. Vina is always polite and professional, and is an outstanding representative of AC Transit.
HAYWARD DIVISION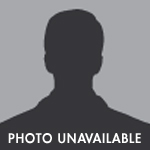 Steve Lee
Journey-Level Mechanic, Maintenance
Steve Lee is extremely reliable and completes tasks on time. He is always at work and continues to think of new ways to improve AC Transit. As a lead and working maintenace supervisor, Steve continues to move Division 6 forward.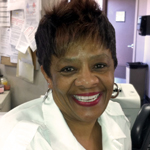 Adriane Knox
Dispatcher, Transportation
Adriane Knox is a standout among her peers. She handles her dispatch duties with expert care and courtesy, always going above and beyond in her job. Adriane is an accomplished professional, and AC Transit is proud to have her as a dispatcher at Division 6.