October Employees of the Month
News Articles
10/08/2013
It takes a lot of hard work and dedication to keep AC Transit buses on the road and running smoothly. Each month, the District honors the service of those drivers and mechanics who contribute directly to this effort by awarding seven "Employees of the Month" from our Maintenance and Transportation divisions.
Candidates are nominated by supervisors at each of AC Transit's three bus divisions in Emeryville, East Oakland, and Hayward, as well as our Central Maintenance Facility. Two winners from each of division (and one from the Central Maintenance Facility) are selected by the division Superintendent. Each winner receives a gift certificate to a local restaurant.
We are pleased to announce the seven "Employees of the Month" winners for October 2013.
CENTRAL MAINTENANCE FACILITY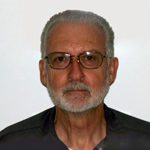 Deloit Hinton
Senior Body Mechanic
Deloit Hinton has a great attitude, is on time for work daily, and is ready to perform any task that is given to him. Deloit uses great craftsmanship on his assignments and is always willing to help co-workers when needed. We tahnk him for his continued efforts in the Body Shop.
EMERYVILLE DIVISION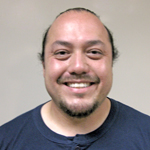 Lee Uribe
Service Employee, Maintenance
Lee Uribe is a very mature employee, and we mean that in the best way! He joined AC Transit with years of experience from another transit company. Lee is not only an excellent service employee, but he's also a good mechanic.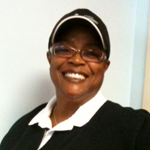 Patricia Criswell
Bus Operator, Transportation
Patricia Criswell is an outstanding employee and has earned two recent passenger commendations. The most recent states, "What a great driver she has been; she is one of a kind, always helpful and courteous." We agree! Pat also has excellent attendance, missing only a handful of work days in the past year. Her husband, Harvey, was Employee of the Month, so the Emeryvile Division has the honor of being the first to have a "Mr. & Mrs. Employee of the Month!"
EAST OAKLAND DIVISION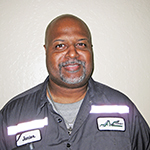 John Johnson
Journey Level Mechanic, Maintenance
John Johnson is the pullout guru and the East Oakland Division's version of an air traffic controller. He works in concert with his supervisor and transportation staff to ensure that all runs are filled and that all buses in need of repair are logged and scheduled. He is rarely absent, has a can-do attitude, and always steps forward to help out when needed.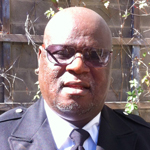 Alonzo Williams
Dispatcher, Transportation
Alonzo Williams is a D4 Dispatcher who goes above and beyond the call of duty to help fellow dispatchers, new bus operators, and management staff. Alonzo has an excellent attendance record and is always conscientious in performing his work duties and tasks.
HAYWARD DIVISION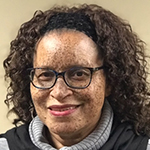 Patricia Lock
Upholsterer, Maintenance
Patricia Lock does an excellent job repairing the passenger and drivers' seats in our fleet. Patricia has excellent attendance and is always willing to assist with any needs the shop may have.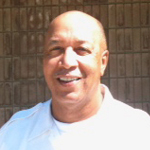 Daniel Walton
Bus Operator, Transportation
Daniel Walton was selected as an Employee of the Month in October for his years of dedicated service and professionalism. His contributions are greatly appreciated at the Hayward Division and have helped make AC Transit a success!