November Employees of the Month
News Articles
11/01/2013
It takes a lot of hard work and dedication to keep AC Transit buses on the road and running smoothly. Each month, the District honors the service of those drivers and mechanics who contribute directly to this effort by awarding seven "Employees of the Month" from our Maintenance and Transportation divisions.
Candidates are nominated by supervisors at each of AC Transit's three bus divisions in Emeryville, East Oakland, and Hayward, as well as our Central Maintenance Facility. Two winners from each of division (and one from the Central Maintenance Facility) are selected by the division Superintendent. Each winner receives a gift certificate to a local restaurant.
We are pleased to announce the seven "Employees of the Month" winners for November 2013.
CENTRAL MAINTENANCE FACILITY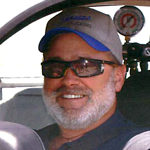 Kevin Auer
HVAC Technician
When the office temperature is comfortable, it's because of one employee, Kevin Auer.  Kevin continues to meet the HVAC needs of the District by monitoring chiller performance for the General Office and routine service intervals for the Divisions.
EMERYVILLE DIVISION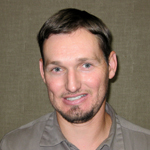 Michael Perin
Electrician, Maintenance
Mr. Perin was instrumental in coordinating the UPS project the the Emeryville Division with other AC Transit electricians, departments, and contractors. The project involved multiple critical paths to ensure continued operation and safety. Michael detailed a very good work plan and presentation.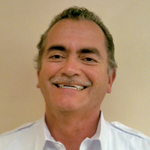 German Zambrano
Bus Operator, Transportation
German Zambrano is a self-professed "nice guy." We could not have said it better! He is always smiling and looks so dapper in his uniform. German is well known for his willingness to help. Over his 22 years at AC Transit, he comes to work every day and greets everyone as if they were royalty. He is a pleasure to work with.
EAST OAKLAND DIVISION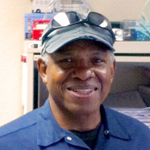 Bernard Fox
Service Employee Lead, Maintenance
Bernard Fox is the dayshift lead person on the fuel island. He and his crew are responsible for keeping the yard and buses clean and orderly. Bernard is a hard worker, is very reliable, and rarely takes time off for himself. He is always there when needed, and his work ethic is a role model for others.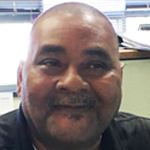 Brian Gilmer
Bus Operator, Transportation
Brian Gilmer is a bus operator, EQ timekeeper, and EQ dispatcher, who also serves on AC Transit's Drivers' Committee. Brian takes pride in his work and makes sure runs are efficient and effective for both the District and the operators. He works with all staff to accomplish goals, mentors others, and always maintains a calm demeanor, no matter what the task.
HAYWARD DIVISION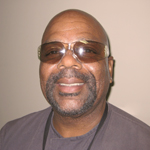 Furley Jackson
Yard Scrubber Equipment Operator, Maintenance
Furley Jackson provides quality service to all operating divisions and CMF.  Furley is always working and willing to assist with anything, including tasks that add to his normal work load.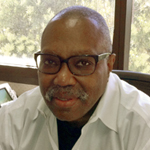 Anthony Bell
Chief Dispatcher, Transportation
Anthony Bell is an awesome chief dispatcher, handling his duties efficiently and effectively day in and day out.  He is the consummate professional and team member.