December Employees of the Month
News Articles
12/03/2013
It takes a lot of hard work and dedication to keep AC Transit buses on the road and running smoothly. Each month, the District honors the service of those drivers and mechanics who contribute directly to this effort by awarding seven "Employees of the Month" from our Maintenance and Transportation divisions.
Candidates are nominated by supervisors at each of AC Transit's three bus divisions in Emeryville, East Oakland, and Hayward, as well as our Central Maintenance Facility. Two winners from each of division (and one from the Central Maintenance Facility) are selected by the division Superintendent. Each winner receives a gift certificate to a local restaurant.
We are pleased to announce the seven "Employees of the Month" winners for December 2013.
CENTRAL MAINTENANCE FACILITY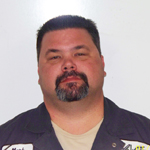 Mark Dameral
Upholsterer A
Mark Dameral continues to produce superb work in an expeditious manner, assisting the divisions and Central Maintenance Facility with their upholstery needs. Mark refurbishes seats for buses, trucks, cars, and office furniture, and restores them all to like-new condition.
EMERYVILLE DIVISION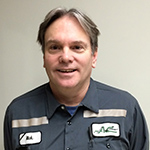 Richard McMillan
Apprentice Mechanic, Maintenance
Richard McMillin has become a "go-to" mechanic at the Emeryville Division. His deep knowledge base and willingness to assist coworkers has made him a true asset in the shop. Richard gives his very best in every task that is assigned to him.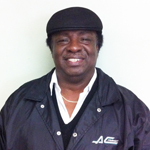 Marcus Walker
Bus Operator, Transportation
In his 32 years at AC Transit, Marcus Walker has always come into work with a huge smile on his face and is a ray of sunshine when he enters a room. He is always available to help others and has received many commendations for his driving skills, punctuality, and positive attitude.
EAST OAKLAND DIVISION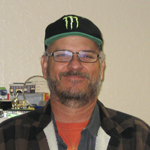 Robert Jeffery
Journey-Level Mechanic, Maintenance
Robert Jeffery is a lead on whom staff depends regularly. He is rarely off work except in circumstances beyond his control. Robert works closely with all managers no matter what the situation, and when it's time for inspections, we can always depend on him to work well with the inspector.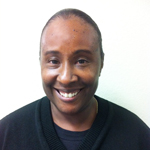 Cheryl Brown
Bus Operator, Transportation
Cheryl Brown is a role model and mentor for her co-workers. She follows the Operator User Guide and General Rules and Regulations, and also provides professional customer service to passengers. Staff appreciates her and her beautiful smile!
HAYWARD DIVISION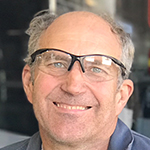 Donald Righter
Journey Level Mechanic, Maintenance
Donald Righter is a long-time mechanic at the Hayward Division and is a very conscientious worker. His examplary attendance and work habits assist the division daily. Don is always willing to lend a hand and share his knowledge with co-workers.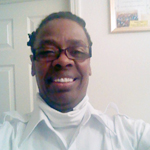 Gynetta Brown
Bus Operator, Transportation
Gynetta Brown has dedicated years of professional service to AC Transit. Her work has helped to make AC Transit a success and staff is proud of her accomplishments as part of the Hayward Division team.