January Employees of the Month
News Articles
01/03/2014
It takes a lot of hard work and dedication to keep AC Transit buses on the road and running smoothly. Each month, the District honors the service of those drivers and mechanics who contribute directly to this effort by awarding seven "Employees of the Month" from our Maintenance and Transportation divisions.
Candidates are nominated by supervisors at each of AC Transit's three bus divisions in Emeryville, East Oakland, and Hayward, as well as our Central Maintenance Facility. Two winners from each of division (and one from the Central Maintenance Facility) are selected by the division Superintendent. Each winner receives a gift certificate to a local restaurant.
We are pleased to announce the seven "Employees of the Month" winners for January 2104.
CENTRAL MAINTENANCE FACILITY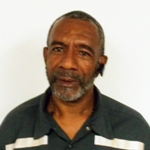 John Arnett
Mechanic A – Unit Room
Mr. Arnett has a great work ethic and turns out superior refurbished transmissions. He continues to show up for work on time, ready to perform his daily tasks. Thanks to John, for his continued dedication to AC Transit.
EMERYVILLE DIVISION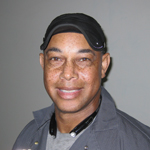 Lamont Thornton
Journey-Level Mechanic, Maintenance
Mr. Thornton is very focused, and driven to complete his job  assignments. He is a great asset to the shop, not only for his work ethic but also for making suggestions for making the workplace better and safer. Lamont is truly one of AC Transit's shining stars.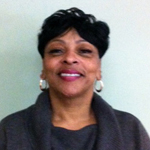 Ann Moore
Timekeeper, Transportation
While Ms. Moore is officially the division's Timekeeper, she is very versatile, and wears many hats – as Transit Office Manager for nearly a year, and now as the primary Transportation Timekeeper at AC Transit's General Offices. She started out as a Bus Operator; then moved to various clerical roles within divisions. Ann's achievements are something to be proud of.
EAST OAKLAND DIVISION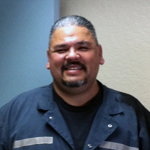 Phillip Salaices
Apprentice Mechanic, Maintenance
Mr. Salaices provides a great example for other Apprentice
Mechanics. Phillip has good work habits and good attendance, works well with others, and is always willing to take on any work assignment.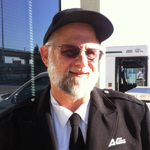 Timothy Caldwell
Bus Operator, Transportation
Mr. Caldwell is always pro-active in attempting to solve problems on the bus, goes the extra mile when called upon to do so, and takes his job seriously — operating with pride. Timothy is also creative with his assistance to passengers, working professionally to assist them any way he can.
HAYWARD DIVISION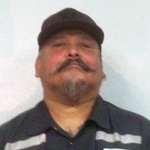 Phillip Mendoza
Senior Body Mechanic, Maintenance
Mr. Mendoza has perfect attendance, and always completes any assignment given in a timely manner. Phillip works well with supervisors and coworkers alike.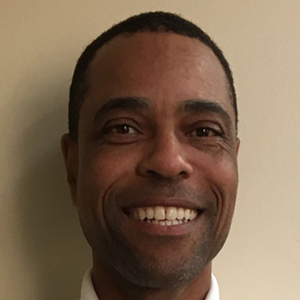 Lamont Franklin
Bus Operator, Transportation
Mr. Franklin has been selected as an Employee of the Month because he "rises above" with his positive attitude. He treats his passengers and coworkers with respect and professionalism. Thank you to Lamont for his positive influence!