February Employees of the Month
News Articles
02/05/2014
It takes a lot of hard work and dedication to keep AC Transit buses on the road and running smoothly. Each month, the District honors the service of those drivers and mechanics who contribute directly to this effort by awarding seven "Employees of the Month" from our Maintenance and Transportation divisions.
Candidates are nominated by supervisors at each of AC Transit's three bus divisions in Emeryville, East Oakland, and Hayward, as well as our Central Maintenance Facility. Two winners from each of division (and one from the Central Maintenance Facility) are selected by the division Superintendent. Each winner receives a gift certificate to a local restaurant.
We are pleased to announce the seven "Employees of the Month" winners for February 2104.
CENTRAL MAINTENANCE FACILITY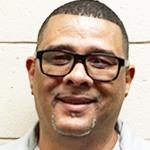 Tracy Harley
Shipping & Receiving Clerk
Mr. Harley works diligently receiving and disbursing all materials shipped throughout the AC Transit District. Tracy continually shows a great work ethic, and works very cooperatively with others!
EMERYVILLE DIVISION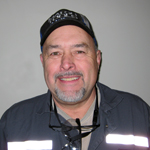 Gary Collins
Journey-Level Mechanic, Maintenance
Mr. Collins is a dedicated employee and mechanic, who can be counted on to get the job done. He's willing to share his knowledge and helps his coworkers when needed. Gary is a great asset to the Emeryville division — now and hopefully for years to come.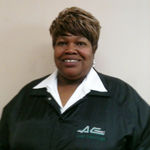 Eva Goodridge
Chief Dispatcher, Transportation
Ms. Goodridge is a stellar Chief Dispatcher, with a positive attitude. One of her many tasks is scheduling bus operators for training on new equipment — and  she works until the job is completed and all Operators are trained.  Eva never shirks her duties or leaves work for others. She is a joy to work with.
EAST OAKLAND DIVISION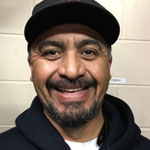 Jose "Angel" Paez
Journey-Level Mechanic, Maintenance
When a bus needs to be repaired and be put back into service quickly, Mr. Paez is the maintenance tech to call. Angel is always up for a challenge! With his skill-set, he can diagnose and repair vehicles with precision.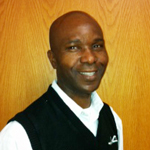 Okey Nmezi
Bus Operator, Transportation
Mr. Nmezi is extremely helpful to all his passengers. He has a 'Can Do' attitude, and is always in high spirits. AC Transit can always count on Okey:  his attendance is exemplary. Plus, he takes  ownership of his job, and he loves what he does.
HAYWARD DIVISION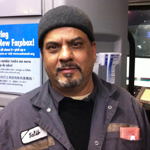 Talib Saleh
Service Employee, Maintenance
Mr. Saleh's attitude while working to clean and service buses is excellent. He diligently reports coolant and oil leaks, bad hatches and lights, and any damage to buses. With his nearly perfect attendance, Talib is always at work and in his work area. And, he's also a good role model and mentor to others.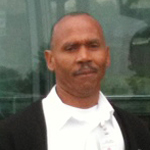 Henry Grier
Bus Operator, Transportation
Mr. Grier sets a good example for younger bus Operators. He wears his uniform with pride. Henry treats both co-workers and passengers with respect, and is looked up to as a leader at the Hayward bus division. Recently, Henry received praise from a passenger who said that he had gone out of his way to find something important that she'd left on his bus.