AC Transit Influences Playwright: Win Free Tickets to Performance at Berkeley Rep!
News Articles
02/19/2014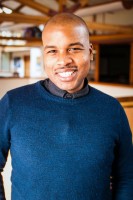 Oakland native and playwright Marcus Gardley learned how to write dialogue while riding AC Transit. In an interview written for THE MONTHLY, Mr. Gardley states, "Everyone from every walk of life rides AC Transit, and you can just sit and let it all just wash over you." This native son, born in East Oakland and raised in West Oakland, continues, "[I would] sit and listen and ride for hours." Read more about his love affair with Oakland and his experiences on AC Transit by reading his interview in THE MONTHLY.
Marcus' experiences on AC Transit and in Oakland are reflected in his new play, The House that will not Stand, premiering at Berkeley Repertory Theatre now through March 23. The play, set in 1836, tells the story of an African American New Orleans family.
Ticket Giveaway, February 19 – 26
In partnership with the theater, AC Transit is giving away five pairs of tickets, to five lucky passengers!  Winners will see this inspirational play performed on Friday, February 28 (8 p.m.)! It's easy to enter by visiting our Twitter page.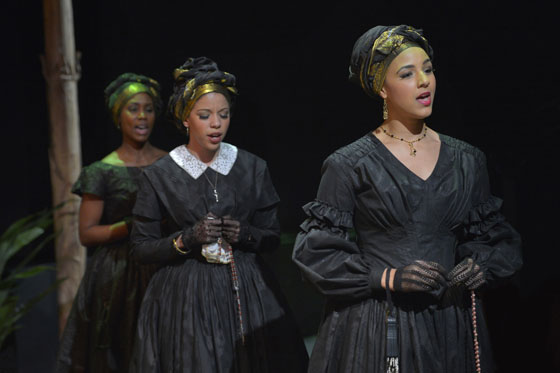 On February 26 we'll randomly choose, and announce, five lucky winners!
How to enter: First, follow @rideact on Twitter. Then, tweet #ACTBerkeleyRep, and be sure to include the words: "I want #ACTBerkeleyRep tix to House that will not Stand from @rideact".
Each tweet you make will count as an entry, must include the #ACTBerkeleyRep hashtag, and there is a maximum of one entry per day. For further contest details, visit our special Twitter page.
Getting There on AC Transit
Berkeley Repertory Theatre, which commissioned Gardley's play, is located at 1111 8th St. in downtown Berkeley, is easily accessible on AC Transit's lines 1, 1R, 7, 12, 18, 25, 49, 51B, 62, 65, 67, and 88, as well as All Nighter lines 800 and 851 and transbay line F. For maps and schedules, visit our schedules page.