March Employees of the Month
News Articles
02/27/2014
It takes a lot of hard work and dedication to keep AC Transit buses on the road and running smoothly. Each month, the District honors the service of those drivers and mechanics who contribute directly to this effort by awarding seven "Employees of the Month" from our Maintenance and Transportation divisions.
Candidates are nominated by supervisors at each of AC Transit's three bus divisions in Emeryville, East Oakland, and Hayward, as well as our Central Maintenance Facility. Two winners from each of division (and one from the Central Maintenance Facility) are selected by the division Superintendent. Each winner receives a gift certificate to a local restaurant.
We are pleased to announce the seven "Employees of the Month" winners for March 2104.
CENTRAL MAINTENANCE FACILITY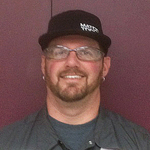 Richard Barbe
Journey-Level Mechanic, Maintenance
Mr. Barbe has shown great leadership in working with his fellow employees, and while repairing "hard-down" buses for AC Transit. Richard has also taken on the role of lead inspector, in accepting new buses for use throughout AC Transit's service area.
EMERYVILLE DIVISION
Senior Body Mechanic, Maintenance
Mr. Bajjalieha is a integral part of AC Transit's Body Shop team in Emeryville, helping to make it a well-oiled machine with his knowledge of body repair, and with a generally-high skill level. He can be counted on to give his very best — to his coworkers and to the District's bus fleet.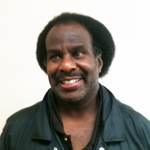 Russell Wiltshire
Bus Operator, Transportation
Mr. Wiltshire has received many commendations during his fifteen years at AC Transit, but one stands out. Board President Greg Harper wrote: "I would like to commend Russell, who was driving the 72R yesterday, for his coolness under the belligerent fire of a passenger who tried to have him stop at a non-Rapid bus stop (against policy and safety rules). Russell calmly took several minutes of verbal berating." At all times, Russell displays 24/7 calmness, which is truly appreciated by passengers and by his fellow bus operators.
EAST OAKLAND DIVISION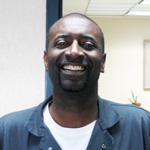 Kenny Swanson
Journey Facilities Mechanic, Maintenance
Mr. Swanson is a very loyal, honest, and dependable worker, attacking any task given to him. With his positive attitude and  great personality, Kenney is a role model both at work and in the community, where he is always volunteering his time to help others.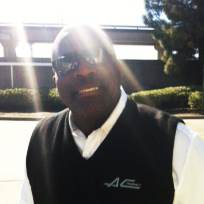 Ronald Yasin
Bus Operator, Transportation
Mr. Yasin always demonstrates a positive and pleasant attitude, and has maintained an excellent record with exemplary attendance, performance, and accident history. Ronald's  demeanor and professionalism is much appreciated!
HAYWARD DIVISION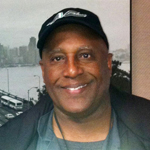 Gary Blanton
Journey Facilities Maintenance Mechanic, Maintenance
Mr. Blanton provides the highest quality of facilities maintenance services to both the Hayward Division and to staff at the General Offices in Oakland. Gary is very dependable, and he is always reliable.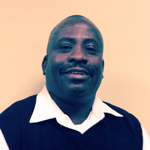 Gregory Owens
Bus Operator, Transportation
Mr. Owens always displays a high level of professionalism – his excellent customer service rises above and beyond high standards in caring for our passengers. Greg is reliable, proven, and consistently performs his work with honesty and integrity.