April Employees of the Month
News Articles
03/31/2014
It takes a lot of hard work and dedication to keep AC Transit buses on the road and running smoothly. Each month, the District honors the service of those drivers and mechanics who contribute directly to this effort by awarding seven "Employees of the Month" from our Maintenance and Transportation divisions.
Candidates are nominated by supervisors at each of AC Transit's three bus divisions in Emeryville, East Oakland, and Hayward, as well as our Central Maintenance Facility. Two winners from each of division (and one from the Central Maintenance Facility) are selected by the division Superintendent. Each winner receives a gift certificate to a local restaurant.
We are pleased to announce the seven "Employees of the Month" winners for April 2104.
CENTRAL MAINTENANCE FACILITY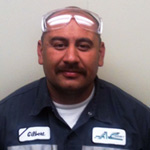 Gilberto Acosta
Painter A
Mr. Acosta regularly exhibits an exemplary attitude and craftsmanship. He has devised new methods of doing business, and continuously participates in training updates in his field. Thank you to Gilberto for his dedication!
EMERYVILLE DIVISION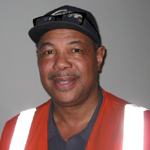 Jerry Presley
Bus Stop Maintenance Worker, Maintenance
Mr. Presley coordinates AC Transit's Pole-Crew assignments. He is responsible for ensuring that priorities and assignments are managed accurately and efficiently. Jerry does a great job, and has earned the respect of colleagues, and the general public that he serves.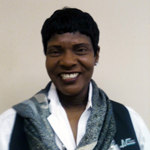 Eunice Johnson
Bus Operator, Transportation
Ms. Johnson has great attendance, and gets many commendations  from her passengers. She has accumulated 19 years of accident free driving! Eunice is always smiling and brings in a ray of sunshine when she enters the room. It is an honor to have her on the workforce.
EAST OAKLAND DIVISION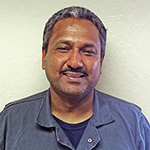 Nazir Kasim
Journey-Level Mechanic, Maintenance
"Nazir, to the foreman's office" is often heard over the intercom at the East Oakland bus yard. Why? Because Mr. Kasim is a go-getter! Nazir is always punctual and dependable. His positive work attitude is contagious and reflects onto his coworkers.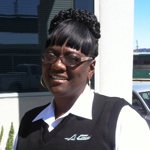 Sandra Click
Bus Operator, Transportation
Ms. Click has an impeccable record and is always willing to go the extra mile for her passengers and coworkers. Sandra's uniform is always clean and pressed and she helps out with special events, on and off the bus — very professionally. Sandra is greatly appreciated!
HAYWARD DIVISION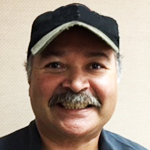 Jesse Alvarez
Journey-Level Mechanic, Maintenance
Mr. Alvarez has a great attendance record, and is always productive – giving his best effort each and every day. Jesse is an asset not only to the Hayward division, but to AC Transit overall.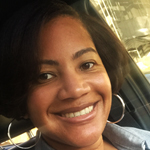 Quanta Bolds
Bus Operator, Transportation
Ms. Bolds demonstrates a positive attitude in her work responsibilities, and to her co-workers. She often assists bus dispatchers by being willing to exchange her work shift or work overtime, if asked. Quanta is a valuable asset to the AC Transit, especially for her ability to communicate well with her passengers. Her dedication sets her apart!