May Employees of the Month
News Articles
05/05/2014
It takes a lot of hard work and dedication to keep AC Transit buses on the road and running smoothly. Each month, the District honors the service of those drivers and mechanics who contribute directly to this effort by awarding seven "Employees of the Month" from our Maintenance and Transportation divisions.
Candidates are nominated by supervisors at each of AC Transit's three bus divisions in Emeryville, East Oakland, and Hayward, as well as our Central Maintenance Facility. Two winners from each of division (and one from the Central Maintenance Facility) are selected by the division Superintendent. Each winner receives a gift certificate to a local restaurant.
We are pleased to announce the seven "Employees of the Month" winners for May 2104.
CENTRAL MAINTENANCE FACILITY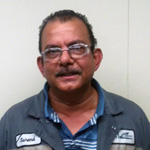 Surendra Sharma
Mechanic A – Unit Room
Mr. Sharma consistently builds engines that meets or exceeds manufacturer's specifications. He shows a great attitude toward his work, and his fellow employees. Thank you, Surendra, for your diligence, and attention to detail! 
EMERYVILLE DIVISION
Marlon Cereca
Journey-Level Mechanic, Maintenance
As the day shift lead, Mr. Cereca has mastered daily operations, whether or not a Supervisor is present. He leads by example and doesn't hesitate to share his knowledge. Without complaints, Marlon's become a cornerstone of the Emeryville maintenance operation.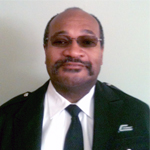 Clayton Beale
Bus Operator, Transportation
Mr. Beale is a 19 year veteran operator, with an impeccable attendance record. He comes to work every day, and his uniform sets a standard that is an example to all operators. His smile lights up the room – he is kind, professional, and courteous. Clayton recently received an award for 15 years of safe driving!
EAST OAKLAND DIVISION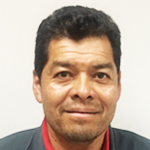 Marlon Ceron
Journey-Level Mechanic, Maintenance
Mr. Ceron is a very loyal, honest, and dependable worker. He enjoys a challenge, and  completes any assignment given to him. With his positive attitude and a great personality, Marlon works well with his fellow employees.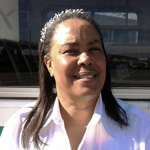 Sabrina Calhoun
Bus Operator, Transportation
Ms. Calhoun is a Certified Line Instructor and bus operator. She trains new operators to professionally operate their buses in a safe, responsible manner. Sabrina always performs her duties with diligence, a good attitude, and dressed sharply! She can be relied on to get involved with activities at the bus yard, and is very deserving of this honor.
HAYWARD DIVISION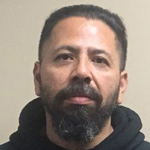 Cesar Mendez
Journey-Level Mechanic, Maintenance
Mr. Mendez assists AC Transit supervisors with making daily runs, and he always helps his fellow employees without being asked! Cesar works hard as a Lead trying to get buses ready for service.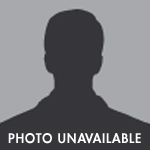 Robert Pacca
Bus Operator, Transportation
Mr. Pacca is an excellent ambassador for AC Transit, and for 35 years, has given his best to AC Transit! He is an operator that all others can look to for guidance. Robert is a consummate professional:  he performs his job with utmost dedication and professionalism.