June Employees of the Month
News Articles
06/03/2014
It takes a lot of hard work and dedication to keep AC Transit buses on the road and running smoothly. Each month, the District honors the service of those drivers and mechanics who contribute directly to this effort by awarding seven "Employees of the Month" from our Maintenance and Transportation divisions.
Candidates are nominated by supervisors at each of AC Transit's three bus divisions in Emeryville, East Oakland, and Hayward, as well as our Central Maintenance Facility. Two winners from each of division (and one from the Central Maintenance Facility) are selected by the division Superintendent. Each winner receives a gift certificate to a local restaurant.
We are pleased to announce the seven "Employees of the Month" winners for June 2104.
CENTRAL MAINTENANCE FACILITY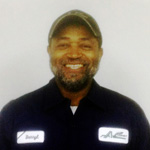 Darryl Morgan
Senior Electronic Technician
Mr. Morgan is a hard working Sr. Electronic Technician, who consistently goes above and beyond the call of duty. His customer service skills are top notch; he always endeavors to be his best.  It's a privilege to have Darryl on the AC Transit team. 
EMERYVILLE DIVISION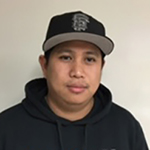 Christopher Rovillos
Journey-Level Mechanic, Maintenance
Mr. Rovillos has become one of the top mechanics at the Emeryville bus yard. He learns fast, shares his knowledge willingly, and always looks for better, faster and safer ways to do things. Chris is highly regarded by his Supervisors, and is considered a true asset.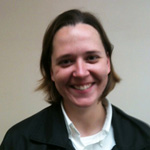 Kathleen Foley
Bus Operator, Transportation
Ms. Foley started driving on January 15, 2014. It's rare to honor such a 'new' bus operator as an Employee of the Month. Though  nervous at first, Kathleen  has mastered the job. Always smiling, she's shown that she is a huge asset to AC Transit.  Congratulations, Kathleen, for a JOB WELL DONE!
EAST OAKLAND DIVISION
Apprentice Mechanic, Maintenance
Mr. Freeman is just a good employee! He always has a positive attitude no matter what is going on, never complains, and Derrick always completes his assignments on time. When one task is done, he's right there willing and able to take on the next.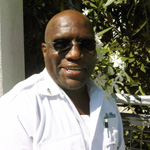 Joseph Allen
Bus Operator, Transportation
Mr. Allen is a professional operator who has consistently provided excellent customer service during his 40 year career. He has an exemplary attendance record, 35 years of safe, accident free driving, and has mentored his co-workers with positive directions. Joseph is a joy to work with — we salute him!
HAYWARD DIVISION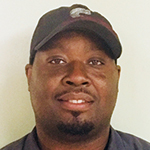 Demetrius Wright
Apprentice Mechanic, Maintenance
Mr. Wright is a hardworking and dedicated employee, who strives to make the maximum effort on a daily basis. Demetrius is very reliable, and does not hesitate to pitch in when he's asked to perform any task.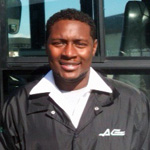 Ace Jackson
Bus Operator, Transportation
Mr. Jackson is a new Operator with a bright future. He is dedicated to his job, and concerned about his passengers. Ace recently received a commendation from a passenger who stated that he was punctual, and always polite:  valuable traits that every bus operator should have. The Hayward bus yard is proud to have Ace Jackson on its team.