July Employees of the Month
News Articles
07/01/2014
It takes a lot of hard work and dedication to keep AC Transit buses on the road and running smoothly. Each month, the District honors the service of those drivers and mechanics who contribute directly to this effort by awarding "Employees of the Month" from our Maintenance and Transportation divisions.
Candidates are nominated by supervisors at each of AC Transit's three bus divisions in Emeryville, East Oakland, and Hayward. Two winners from each of division were selected this month by the division Superintendent. Each winner receives a gift certificate to a local restaurant.
We are pleased to announce the "Employees of the Month" winners for July 2104.
EMERYVILLE DIVISION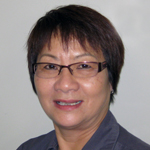 Elaine Cheng
Janitor, Maintenance
Ms. Cheng has been recognized by staff at the Emeryville bus yard facility for providing excellent janitorial and customer service. Elaine is committed and dedicated to her work, and to the satisfaction of all her customers.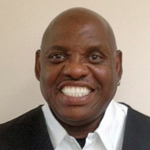 Carl Brown
Bus Operator, Transportation
Carl Brown's enthusiasm has really shone through since he became an AC Transit operator last May. He shows up to work every day with a great attitude and a readiness to work; his professionalism is evident in everything he does. Always courteous to his passengers and coworkers, Mr. Brown sees himself as a community servant.
EAST OAKLAND DIVISION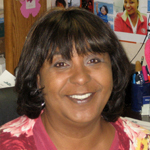 Benita Stevens
Sr. Maintenance Clerk, Maintenance
Ms. Stevens is passionate about her job. She helps keep her coworkers on track, and helps put them straight when she sees a problem coming. "B" is a hard worker, and very competent! When asked to do something, no further follow-up is needed. Ms. Stevens is respected by everyone in her workgroup because she's always looking out for her fellow maintenance employees.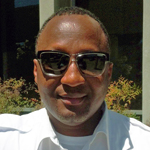 Paul Boakai
Bus Operator, Transportation
Operator Boakai provides excellent customer service and has a great attendance record, while avoiding accidents and injuries. He is good at mentoring his coworkers to help provide quality service. Thank you to Paul for his professional appearance and, for his professional work ethic.
HAYWARD DIVISION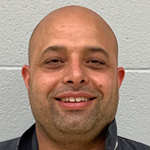 Alfredo Vega
Apprentice Mechanic, Maintenance
Mr. Vega is an extremely hard worker, and very motivated. Willing to go the extra mile to achieve maximum results for the task at hand, Alfredo does quality work and takes pride in achieving results!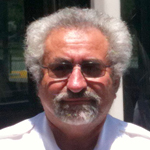 Dwight Gomez
Bus Operator, Transportation
Mr. Gomez is always looking out for his passengers, and when on the road, is proactive at recognizing problems before they might become safety issues. Dwight recently received a commendation for preventing a coworker's child from running away:  his quick response prevented an incident and reunited the child with her mother. Mr. Gomez is an outstanding bus operator, and the Hayward bus yard facility's staff is proud to have him.