August Employees of the Month
News Articles
07/31/2014
It takes a lot of hard work and dedication to keep AC  Transit buses on the road and running smoothly. Each month, the District honors  the service of those drivers and mechanics who contribute directly to this  effort by awarding seven "Employees of the Month" from our Maintenance and  Transportation divisions.
Candidates are nominated by supervisors at each of AC  Transit's three bus divisions in Emeryville, East Oakland, and Hayward, as well  as our Central Maintenance Facility. Two winners from each of division (and one  from the Central Maintenance Facility) are selected by the division Superintendent. Each winner receives a gift certificate to a local restaurant.
We are pleased to announce the seven "Employees of the  Month" winners for August 2104.
CENTRAL MAINTENANCE FACILITY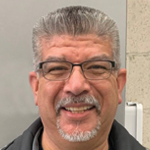 Stephen Ureste
Painter A
Mr. Ureste has demonstrated exemplary performance in the paint shop, and his attitude motivates everybody who works with him. Great work, Stephen!
EMERYVILLE DIVISION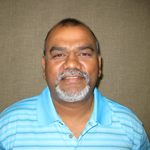 Naveen Pratap
Journey-Level Mechanic, Maintenance
Mr. Pratap is a hard-working mechanic who has been helping run the desk on weekends. He lends his expertise whenever there are problems with the MCI coaches, and helps get the job done. The staff relies on Naveen, an overall good mechanic.
Bus Operator, Transportation
Mr. McKenzie is a 20 year veteran bus operator.  Integrity is his middle name. He has been called "the sweetest" by many passengers. Albert always makes sure AC Transit stays on its toes, and Albert's great service, and his big smile, are appreciated. He is definitely a "Smooth Operator"!
EAST OAKLAND DIVISION
Javier Jimenez
Service Employee, Maintenance
Mr. Jimenez always comes to work with a "can do" spirit.  He makes suggestions about how to improve and make service more effective. Javier has a great working relationship with
his co-workers, and is very reliable.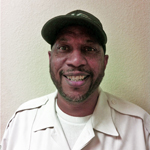 Delandus Carminer
Bus Operator, Transportation
Mr. Carminer is an exceptional operator who goes above and beyond the call of duty for his passengers. His uniform is always pressed and neat, and Delandus is a member of the Drivers' Committee, which works hard for each bus division, helping other operators. His managers, along with AC Transit's scheduling staff, salute him for an outstanding work ethic!
HAYWARD DIVISION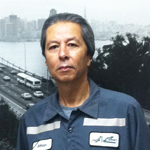 Adrian Cantu
Journey-Level Mechanic, Maintenance
Mr. Cantu has an excellent attitude about performing his duties, which involve reporting coolant, oil, air leaks, or body damage, and he repairs minor defects during his inspections.  Adrian is always at work (he has perfect attendance!), and he's a great role model and mentor.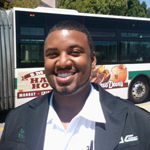 Zaurice Brown
Bus Operator, Transportation
Mr. Brown is a dedicated, caring operator who helps the AC Transit accomplish its goals. He's always willing to assist passengers and coworkers!  Zaurice is dedicated to his job and provides safe, friendly service – he shares his spontaneous smile with everyone.