October Employees of the Month
News Articles
10/03/2014
It takes a lot of hard work and dedication to keep AC Transit buses on the road and running smoothly. Each month, the District honors the service of those drivers and mechanics who contribute directly to this effort by awarding seven "Employees of the Month" from our Maintenance and Transportation divisions.
Candidates are nominated by supervisors at each of AC Transit's three bus divisions in Emeryville, East Oakland, and Hayward, as well as our Central Maintenance Facility. Two winners from each of division (and one from the Central Maintenance Facility) are selected by the division Superintendent. Each winner receives a gift certificate to a local restaurant.
We are pleased to announce the seven "Employees of the Month" winners for October 2014.
CENTRAL MAINTENANCE FACILITY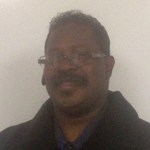 Elias Partee
Service Employee
The Central Maintenance Facility owes a big thanks to Mr. Partee for his diligent work ethic and great attitude; the Facilities yard, vehicles, and dumpsters are always taken care of.  Elias accepts every task with a smile and always sees them to completion.  Thanks to Elias for his service!
EMERYVILLE DIVISION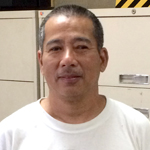 Charles Wong
Journey-Level Mechanic, Maintenance
Mr. Wong is very dependable, and is always there to take charge of any issue that may arise. When a job assignment is given to him, it's a given that Charles will get it done professionally and in a timely manner.
Bus Operator, Transportation
The managers at the Emeryville division were extremely impressed when reviewing Mr. Roger's employee file. There are never any complaints about Larry, and he has great attendance. He is truly appreciated for his passion for the job, and his great service to the community!
EAST OAKLAND DIVISION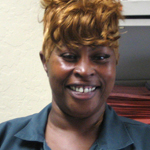 Anna Pearl
Janitor – Maintenance
Ms. Pearl is a hard worker, with a smile on her face. She takes pride in her job — which you can see in the immaculate condition of her work area.  She rarely takes time off work; Anna is always busy doing her work, with a positive attitude that's very infectious!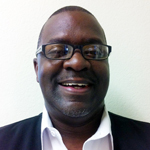 Lee Carnegie
Bus Operator, Transportation
Mr. Carnegie is an outstanding bus operator who goes above and beyond for his passengers and colleagues. He is always willing to help and has an impeccable attendance record, accident record and customer service record, plus he's received commendations. Lee sets a fine example as an AC Transit employee. Congratulations to him for earning this award.
HAYWARD DIVISION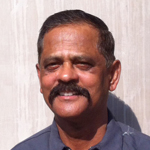 Abhinath Chand
Journey-Level Mechanic, Maintenance
Mr. Chand has a stellar performance record doing bus inspections at the Hayward bus yard. His inspections during the last year have been 100% on-time with no discrepancies. Chand's attitude is excellent, as is his attendance. He is an excellent role model who works well with others!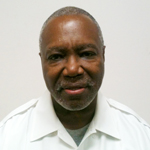 Anthony Bell
Chief Dispatcher, Transportation
Mr. Bell always remains calm and level-headed in stressful situations. Anthony looks ahead, plans accordingly, and he takes time out to help out other dispatchers when they are in need of assistance.