November Employees of the Month
News Articles
10/31/2014
It takes a lot of hard work and dedication to keep AC Transit buses on the road and running smoothly. Each month, the District honors the service of those drivers and mechanics who contribute directly to this effort by awarding seven "Employees of the Month" from our Maintenance and Transportation divisions.
Candidates are nominated by supervisors at each of AC Transit's three bus divisions in Emeryville, East Oakland, and Hayward, as well as our Central Maintenance Facility. Two winners from each of division (and one from the Central Maintenance Facility) are selected by the division Superintendent. Each winner receives a gift certificate to a local restaurant.
We are pleased to announce the seven "Employees of the Month" winners for November 2104.
CENTRAL MAINTENANCE FACILITY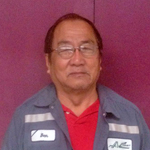 Benjamin Tutana
Unit Room Mechanic
Mr. Tutana is a hardworking CMF unit room mechanic with a great attitude! He does a great job rebuilding bus components including alternators, starters, drive lines, and air valves. Benjamin takes on any challenge with a smile. Thank you, Mr. Tutana, for your service.
EMERYVILLE DIVISION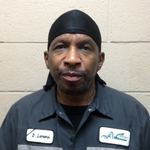 Don Lemons
Senior Body Mechanic
Mr. Lemons takes the lead in the  body shop, working the late shift. He assigns jobs to the other mechanics, and makes sure AC Transit has the buses needed to make the morning pullout. Don is a real asset!
Division Clerk
Ms. Street has worked for AC Transit for 29 years. When Priscilla giggles, the building shakes! She is helpful, resourceful, and willing to assist wherever and whenever needed. "Cilla"  lights up the room with her positive spirit. She is appreciated by everyone she encounters in more ways than she'll ever know. Thanks Cilla – and keep up the good work!
EAST OAKLAND DIVISION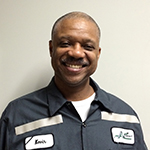 Kevin Ashford
Journey-Level Mechanic
Mr. Ashford's electric personality can be heard in the halls daily. For years, Kevin's been a dedicated weekend Lead. He is always willing to help, and share his knowledge with, the rest of the crew – thinking proactively and staying current on the technology of new buses in the AC Transit fleet.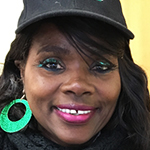 Jan Runnells
Bus Operator, Transportation
Ms. Runnells, who's very reliable and hard working, has been with AC Transit for more than 27 years. She always has a smile on her face, and a "can do" attitude while performing her job. It is a pleasure to have Jan on the AC Transit team; we congratulate her for a job well done!
HAYWARD DIVISION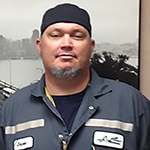 Jacob Collins
Journey Facilities Maintenance Mechanic
Mr. Collins has excellent work habits, completes his assignments in a timely manner, and demonstrates a positive attitude toward his responsibilities and his coworkers. Jacob is a hard worker, who takes on all tasks!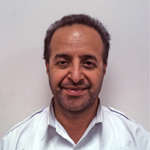 Baldev Gill
Bus Operator
Mr. Gill has provided professional, safe, and reliable customer  service for more than 12 years. Baldev's continued high level of on-the-job performance, and his willingness to assist his coworkers, are great examples of a mentor in action. Congratulations to Mr. Gill for his expertise.