January Employees of the Month
News Articles
01/02/2015
It takes a lot of hard work and dedication to keep AC Transit buses on the road and running smoothly. Each month, the District honors the service of those drivers and mechanics who contribute directly to this effort by awarding seven "Employees of the Month" from our Maintenance and Transportation divisions.
Candidates are nominated by supervisors at each of AC Transit's three bus divisions in Emeryville, East Oakland, and Hayward, as well as our Central Maintenance Facility. Two winners from each of division (and one from the Central Maintenance Facility) are selected by the division Superintendent. Each winner receives a gift certificate to a local restaurant.
We are pleased to announce the seven "Employees of the Month" winners for January 2015.
CENTRAL MAINTENANCE FACILITY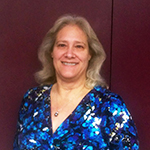 Cassandra Rutledge
Inventory Control Clerk
Ms. Rutledge is a hard working and detail oriented employee who is diligent in her efforts. Cassandra has contributed many great ideas that have had an important and positive impact, and she  provides excellent customer service to her internal customers! 
EMERYVILLE DIVISION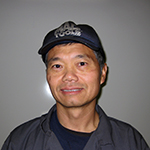 Fred Phang
Journey-Level Mechanic
Mr. Phang helps the Emeryville bus yard maintain its high standards by keeping buses on the road.  He is "Lead Man" on Sundays, is an excellent mechanic, and is always ready to help in any way he can. Fred can be counted on to get the job done.
Bus Operator, Transportation
Mr. Widjaja flies so low under the radar that we might forget he's out there working hard; he's been dubbed "The Stealth".  Julius comes to work faithfully and, if you see him, you may need sunglasses:  the bright light from his smile could blind you! 
EAST OAKLAND DIVISION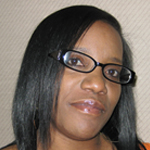 Felicia Harris
Service Employee
Ms. Harris,  the swing shift lead at the East Oakland bus yard's fuel island, took on the role several months ago and is doing an excellent job at it. Felicia has great attendance, with a proactive "can-do" attitude, and she works well with others, while contributing to East Oakland's key performance indicators.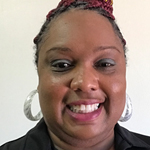 Raychelle Gaines
Bus Operator
Ms. Gaines is always helpful to her passengers and, to AC Transit supervisors at the San Francisco Terminal. She does her job well, and has a positive attitude. It is a pleasure to have Raychelle as a professional operator at the East Oakland bus yard!   
HAYWARD DIVISION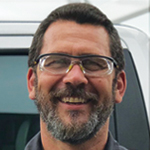 Michael Leite
Journey Facilities Maintenance Mechanic
Mr. Leite has excellent work habits and can always be counted on to finish assignments in a timely manner, with solid craftsmanship. Michael works hard, takes on all tasks, and has a positive attitude toward his work responsibilities, and his coworkers.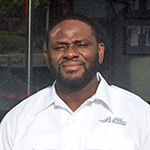 Eugene Orhiere
Bus Operator, Transportation
Mr. Orhiere has a pleasant and welcoming spirit that helps him provide excellent customer service to passengers. One of his commendations,  from an elderly passenger, hailed him as a "nice bus operator" who waited for her to refill her BART card and walk to the bus using her cane. Eugene deserves this award for customer-friendly service!