February Employees of the Month
News Articles
02/04/2015
It takes a lot of hard work and dedication to keep AC Transit buses on the road and running smoothly. Each month, the District honors the service of those drivers and mechanics who contribute directly to this effort by awarding seven "Employees of the Month" from our Maintenance and Transportation divisions.
Candidates are nominated by supervisors at each of AC Transit's three bus divisions in Emeryville, East Oakland, and Hayward, as well as our Central Maintenance Facility. Two winners from each of division (and one from the Central Maintenance Facility) are selected by the division Superintendent. Each winner receives a gift certificate to a local restaurant.
We are pleased to announce the seven "Employees of the Month" winners for February 2015.
CENTRAL MAINTENANCE FACILITY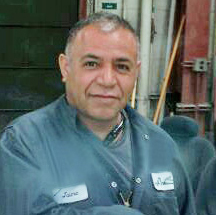 Jaime Hernandez
Senior Body Mechanic
Mr. Hernandez is a talented mechanic who supports all aspects of AC Transit's Body Shop work, including repairs on  all types of vehicles. Jaime has a great attitude, and can be counted on to take on any job at a moment's notice.
EMERYVILLE DIVISION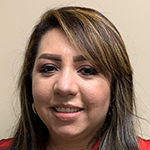 Ingrid Cardona
Janitor
Ms. Cardona is being recognized for her contributions to the maintenance of Emeryville bus yard, and her commitment to excellent customer service. She is reliable, flexible and a team player. Ingrid is always there to assist; she's a rock star!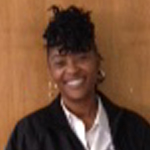 Levette Buffin
Bus Operator
Ms. Buffin is a ten-year veteran bus operator.  During this time, she's worked at every one of AC Transit's bus yards, and has great customer services skills. When counted upon to help, she never says no. We can count on Levette! Great job.
EAST OAKLAND DIVISION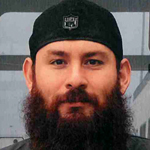 Manuel Vasquez
Apprentice Mechanic
Mr. Vasquez is a very diligent mechanic. A hard worker, he is always willing to help his fellow mechanics. When given an assignment, he will do whatever it takes to complete it. In fact, Manuel seems to improve every year! Keep up the good work!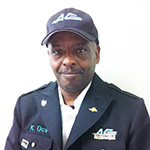 Kenneth Dove
Bus Operator
Mr. Dove has an exemplary record as an AC Transit bus operator. He comes to work, performs his duties, and takes care of his customers!  Kenneth has earned his status as an Employee of the Month; he is an outstanding bus operator.
HAYWARD DIVISION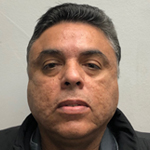 Ruben Cuba
Service Employee
Mr. Cuba is a go-getter! He looks ahead to identify potential problems before they can occur. Ruben's leadership skills keep the fuel island at the Hayward bus yard in good order.  
Bus Operator, Transportation
Ms. Washington is an outstanding bus operator. She strives to be the best, and goes the extra mile. Her easy-going personality and accommodating attitude make customers comfortable. Most of all, Denise's outstanding work history can be compared to any of the best at AC Transit. She is a true asset, and the Hayward bus yard is proud to have her.