March Employees of the Month
News Articles
03/02/2015
It takes a lot of hard work and dedication to keep AC Transit buses on the road and running smoothly. Each month, the District honors the service of those drivers and mechanics who contribute directly to this effort by awarding seven "Employees of the Month" from our Maintenance and Transportation divisions.
Candidates are nominated by supervisors at each of AC Transit's three bus divisions in Emeryville, East Oakland, and Hayward, as well as our Central Maintenance Facility. Two winners from each of division (and one from the Central Maintenance Facility) are selected by the division Superintendent. Each winner receives a gift certificate to a local restaurant.
We are pleased to announce the seven "Employees of the Month" winners for March 2015.
CENTRAL MAINTENANCE FACILITY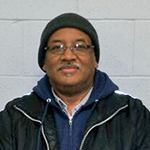 W. Quinn Shepherd
Parts Clerk
Mr. Shepherd is a hard-working and detail-oriented employee who's diligent in his efforts to assist the materials department in reaching their goals. Quinn has contributed many great ideas that have had a significant impact on parts delivery and organization. He also provides excellent customer service!
EMERYVILLE DIVISION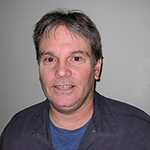 Rich McMillan
Apprentice Mechanic
Mr. McMillan does an outstanding job assisting bus operators during the morning pull-out, keeping our "out-lates" to a minimum. Rich works very well with others, and is one of the top performers at the Emeryville bus yard.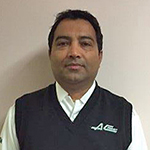 Gurjeet Singh
Bus Operator
Mr. Singh is always respectful and courteous toward his coworkers and his passengers.  Gurjeet has received
numerous commendations from passengers, and has excellent attendance and safety records!
EAST OAKLAND DIVISION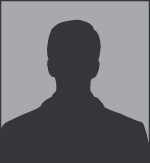 Jimmy Carter
Journey-Level Mechanic
Jokingly known as "The President", Mr. Carter a low maintenance kind of employee. In other words, he's given a job and managers don't hear from him until it is finished. Jimmy has positive, can-do attitude; is always on time and rarely misses work. And, he works well with fellow employees.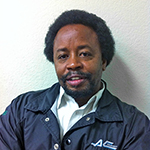 Darryl Smith
Bus Operator
Mr. Smith demonstrates a positive attitude toward
his work responsibilities, and his coworkers.  With an excellent overall work record, including good customer service and on-time performance history, Darryl's attendance is also outstanding. He's a true example of a bus operator who deserves the honor of Employee of the Month!
HAYWARD DIVISION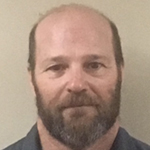 John Sutter
Journey-Level Mechanic
Mr. Sutter is a talented and motivated mechanic who completes each job assigned  to him. John has a great attitude, and he shares his knowledge with his coworkers.
Bus Operator, Transportation
Ms. Keys has proven to be a dedicated, caring asset to AC Transit. She looks out for her passengers, and goes the extra mile to help accomplish goals of safe and friendly service. Sandra has received several commendations from passengers stating that she's punctual and polite, and, Ms. Keys always treats coworkers with respect.  The Hayward bus yard is proud of Sandra.