April Employees of the Month
News Articles
04/01/2015
It takes a lot of hard work and dedication to keep AC Transit buses on the road and running smoothly. Each month, the District honors the service of those drivers and mechanics who contribute directly to this effort by awarding seven "Employees of the Month" from our Maintenance and Transportation divisions.
Candidates are nominated by supervisors at each of AC Transit's three bus divisions in Emeryville, East Oakland, and Hayward, as well as our Central Maintenance Facility. Two winners from each of division (and one from the Central Maintenance Facility) are selected by the division Superintendent. Each winner receives a gift certificate to a local restaurant.
We are pleased to announce the seven "Employees of the Month" winners for April 2015.
CENTRAL MAINTENANCE FACILITY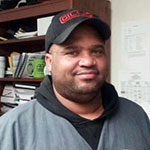 Marcellus Holmes
Journey-Level Mechanic
Mr. Holmes has shown great leadership skills while working with his fellow employees, repairing our buses. Marcellus can be counted on to take on any job, at a moment's notice; he's an important part of the success of the central maintenance facility.
EMERYVILLE DIVISION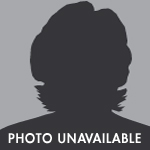 Shirleen Brown
Division Sr. Clerk – Maintenance
Ms. Brown has worked diligently at reorganizing the Emeryville office over the last few months. Especially important has been her work organizing files on specific buses, for better compliance with CHP inspections. Shirleen has also taken care of back-logged filing, and other organizational work.  She's a true asset!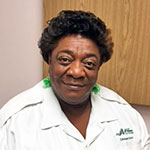 Donna Bounthon
Dispatcher
Ms. Bounthon started her career with AC Transit in 1979, and worked as  bus operator for 21 years before becoming a Dispatcher in 2004.  Donna's professionalism and, kind heart keeps the Emeryville night shift going. She always has her dispatch window decorated during holidays, and offers treats to everyone who come to her window. Way to go Donna!
EAST OAKLAND DIVISION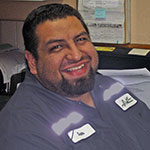 Samuel Rodriguez
Journey-Level Mechanic
Mr. Rodriguez has only been with the District for a year, though he has lots of prior experience working on buses. Sam recently took on a lead role on weekend daytime shifts; his transition has been smooth, and he's helpful with troubleshooting and identifying bus parts. He has a deep knowledge of our vehicles, and is motivated to learn new things.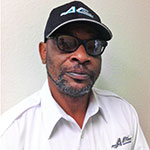 Robert Edward
Bus Operator
Mr. Edward has been with AC Transit for 15 years, and continues to provide safe and reliable service to our community, and also to staff. For example, recently he assisted a Road Supervisor and our Operations Control Center in troubleshooting some functions on one of our new buses. Congratulations, Robert:  your being chosen as an employee of the month is well deserved!
HAYWARD DIVISION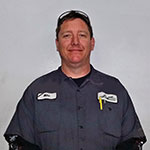 Mike Pratt
Journey-Level Mechanic
Mr. Pratt is a mechanic with an excellent attitude and good attendance, who gets along well with both peers and managers. Mike is pleasant to work with; offering to mentor our apprentices. He can repair coolant, oil, and engine leaks, as well as doing engine and transmission work. A hard worker, he also makes himself available for road calls.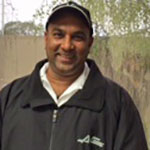 Shashi Naidu
Bus Operator, Transportation
Operator Naidu is a joy to work with — a caring professional who always demonstrates safety on the road. While driving the 1R in Berkeley, he successfully applied his training by stopping his bus in time to avoid contact with a bicyclist who'd been propelled into its path following contact with another vehicle. Mr. Naidu may have saved the cyclist's life; neither the cyclist nor any passengers on the bus were injured. Congratulations, Mr. Naidu for being chosen as the Hayward Division's April employee of the month!