May Employees of the Month
News Articles
05/01/2015
It takes a lot of hard work and dedication to keep AC Transit buses on the road and running smoothly. Each month, the District honors the service of those drivers and mechanics who contribute directly to this effort by awarding seven "Employees of the Month" from our Maintenance and Transportation divisions.
Candidates are nominated by supervisors at each of AC Transit's three bus divisions in Emeryville, East Oakland, and Hayward, as well as our Central Maintenance Facility. Two winners from each of division (and one from the Central Maintenance Facility) are selected by the division Superintendent. Each winner receives a gift certificate to a local restaurant.
We are pleased to announce the seven "Employees of the Month" winners for May 2015.
CENTRAL MAINTENANCE FACILITY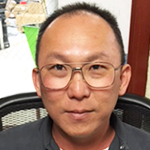 Sum Lam
Mechanic A – Unit Room
Mr. Lam continues to perform to a high standard in the Unit Room Transmission department. He's a very easygoing person who likes helping others and, his leadership and training ability have contributed greatly to the success of AC Transit's Central Maintenance Facility.
EMERYVILLE DIVISION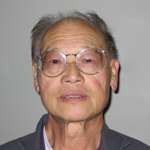 Richard Chu
Body Mechanic B
Mr. Chu accepts all tasks and does them to the best of his ability; he consistently takes on jobs that are somewhat unpopular or difficult —  and follows them through to the end. Richard is extremely consistent, and is always ready for the next project!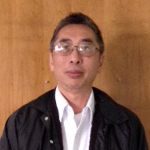 Timothy Yuen

Bus Operator
Mr. Yuen is a veteran employee  with nearly 36 years at AC Transit. He is a dedicated employee, has a GREAT work ethic, and an excellent attendance record.  Tim was selected as one of the operators of our double-decker test bus for the recent pilot program, and he made a fantastic ambassador for AC Transit!
EAST OAKLAND DIVISION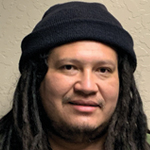 Emerson Gomez
Senior Body Mechanic
Mr. Gomez is a hard worker who always has a smile on his face. He's a skilled body mechanic; always on time to work , which he rarely misses. When the double-decker test bus had a minor accident, Emerson stepped up and made an amazing temporary fix so it could continue in service the next day.
Bus Operator
Mr. Currie has served AC Transit's  passengers for the past 34 years with precision driving, watchfulness, and concern for his passengers – every day. Renwick has a positive attitude, and is a true asset to the East Oakland bus yard.  We are proud to have him on the team!
HAYWARD DIVISION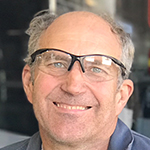 Donald Righter
Journey-Level Mechanic
Mr. Righter always comes to work with a positive attitude! He consistently completes his assignments in a timely manner. Donald has excellent work habits and he works well with  coworkers.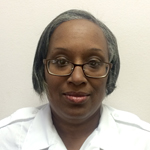 Joan Burks
Dispatcher
Ms. Burks consistently works hard every day, picking up where the Dispatcher of the previous shift left off, and effortlessly carrying the workload through her own shift. She's proven that she can adapt to every change in the office. Joan is definitely an asset to AC Transit's able team of Dispatchers!