June Employees of the Month
News Articles
06/03/2015
It takes a lot of hard work and dedication to keep AC Transit buses on the road and running smoothly. Each month, the District honors the service of those drivers and mechanics who contribute directly to this effort by awarding seven "Employees of the Month" from our Maintenance and Transportation divisions.
Candidates are nominated by supervisors at each of AC Transit's three bus divisions in Emeryville, East Oakland, and Hayward, as well as our Central Maintenance Facility. Two winners from each of division (and one from the Central Maintenance Facility) are selected by the division Superintendent. Each winner receives a gift certificate to a local restaurant.
We are pleased to announce the seven "Employees of the Month" winners for June 2015.
CENTRAL MAINTENANCE FACILITY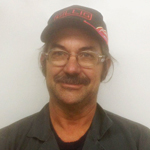 Roy Fesler
Journey-Level Mechanic
Mr. Fesler has shown great ability with repairing buses for AC Transit. Roy rebuilds engines, replaces engine and transmission packages, can be counted on to take on any task at a moment's notice, and has been an important part of our success. 
EMERYVILLE DIVISION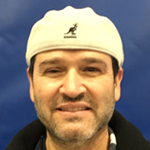 Carlos Jimenez
Service Employee
Mr. Jimenez works as a parker, fueler, and cleaner, and is always eager to do whatever he's asked to do. Carlos is always at the top of his game – he's pleasant in dealing with coworkers and supervisors, and always willing to step up and help others!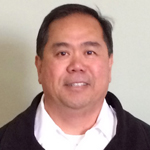 Arnold Co
Bus Operator
Mr. Co is an operator who doesn't call attention to himself; he just comes to work every day and quietly does his job. He's never received a passenger complaint – quite a feat. Arnold , who began his AC Transit career in 1996, doesn't like to blow his own horn. Nevertheless, we say congratulations to Arnold. 
EAST OAKLAND DIVISION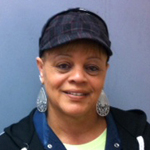 Delores Davis
Service Employee
Ms. Davis is a hard worker who works well with fellow employees, and who's punctual. Delores always has a smile on her face and an upbeat, positive, "can-do" attitude. She takes a lot of pride in her work, and is a great asset to AC Transit.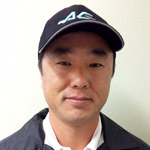 Jung Pak
Bus Operator
Mr. Pak is an exemplary employee with a good driving record including a commendation , and great attendance. One AC Transit road supervisor reported seeing Mr. Pak at a BART station, cleaning up his bus while waiting for passengers. Jung is an ideal example of a bus operator who takes pride in his work!
HAYWARD DIVISION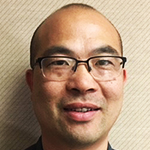 Alvin Tan
Journey-Level Mechanic
Mr. Tan is a talented, motivated, hard worker who completes every job as assigned. Alvin has an excellent attitude and shares his extensive knowledge with his coworkers.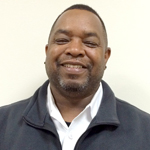 Tony Ross
Bus Operator
Mr. Ross has an excellent attendance record, and comes to work daily ready for any challenge he might encounter along the road.  Tony maintains a professional attitude with all his passengers, and always does his best, and it shows – by his positive energy!