July Employees of the Month
News Articles
07/01/2015
It takes a lot of hard work and dedication to keep AC Transit buses on the road and running smoothly. Each month, the District honors the service of those drivers and mechanics who contribute directly to this effort by awarding seven "Employees of the Month" from our Maintenance and Transportation divisions.
Candidates are nominated by supervisors at each of AC Transit's three bus divisions in Emeryville, East Oakland, and Hayward, as well as our Central Maintenance Facility. Two winners from each of division (and one from the Central Maintenance Facility) are selected by the division Superintendent. Each winner receives a gift certificate to a local restaurant.
We are pleased to announce the seven "Employees of the Month" winners for July 2015.
CENTRAL MAINTENANCE FACILITY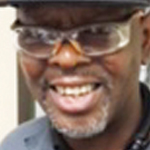 Paul Miller
Mechanic A – Unit Room
Mr. Miller started as a Service Employee, became an Apprentice, then a Journey-Level Mechanic. He transferred into the central maintenance facility's Unit Room where he found his passion for rebuilding transmissions, among other things. Paul has a great attitude and makes a significant contribution to the success of the CMF Transmission department.
EMERYVILLE DIVISION
Lawrence Ng
Journey Level Mechanic
Mr. Ng is vital to the smooth operations of the Emeryville bus yard's maintenance shop. He accepts the most difficult tasks, and can be counted when there's a tough job to do!  Lawrence consistently shares his knowledge and ideas with coworkers, and often steps in to help out when no supervisor is present.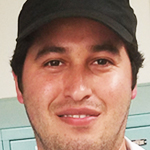 Anthony Torres
Bus Operator
Anthony Torres is shy and unassuming — he even questioned whether he deserved this honor! Mr. Torres is the kind of employee who makes AC Transit look good: he operates his bus in a safe manner, is always courteous and respectful, and has a good attendance record. Congratulations to Anthony for being chosen as an Employee of the Month.
EAST OAKLAND DIVISION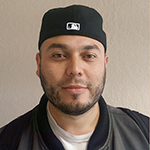 Jose Oseguera
Journey-Level Mechanic
Mr. Oseguera is part of the fuel cell "Elite Team". He's shown interest in fuel cell technology, and with his perseverance and hard work, was added to the team. Taking on the task of keeping these ultra-complicated buses on the road requires Jose to share his techniques and tips about these buses with his colleagues. Jose can be counted on to get the job done!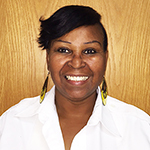 Donna Brooks
Bus Operator
The East Oakland staff is proud to congratulate Ms. Brooks on being selected as an Employee of the Month. She started driving for AC Transit in 1997, first as a paratransit driver and  later as a  fixed route bus operator. Donna has a fantastic attitude around her passengers and her colleagues, and delivers service with the utmost care and professionalism day in and day out. She is a great asset to AC Transit!
HAYWARD DIVISION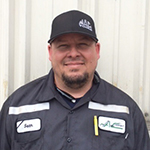 Sean Holmes
Journey-Level Mechanic
Mr. Holmes goes above & beyond the status quo, ensuring that inspections at the Hayward bus yard are completed in a timely manner.  Sean is always willing to assist in repairing buses, running the desk to make runs, and staying after his shift to complete jobs assigned to him.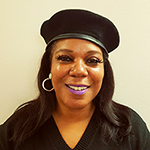 Lydia Alder
Dispatcher
Ms. Alder works the "602″ shift, one of the most challenging for bus dispatcher. Since she transferred to the Hayward bus yard, Lydia's been absorbing all that she can — and she embraces every daily challenge with a smile. She is always pleasant and courteous, and truly embodies what it means to be a team player!