August Employees of the Month
News Articles
08/01/2015
It takes a lot of hard work and dedication to keep AC Transit buses on the road and running smoothly. Each month, the District honors the service of those drivers and mechanics who contribute directly to this effort by awarding seven "Employees of the Month" from our Candidates are nominated by supervisors at each of AC Transit's three bus divisions in Emeryville, East Oakland, and Hayward, as well as our Central Maintenance Facility. Two winners from each of division (and one from the Central Maintenance Facility) are selected by the division Maintenance and Transportation divisions.
Superintendent. Each winner receives a gift certificate to a local restaurant.
We are pleased to announce the seven "Employees of the Month" winners for August 2015.
CENTRAL MAINTENANCE FACILITY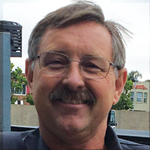 Norman Martinsen
Journey-Level Mechanic
Mr. Martinsen is a great employee to work with. He repairs vehicles for the bus yards, and can be counted on to be available at a moment's notice to take on any job. Norman is an important part of the AC Transit central maintenance facility.
EMERYVILLE DIVISION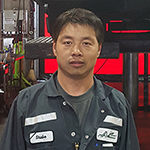 Shubo Liu
Journey Level Mechanic
Mr. Liu is a dedicated mechanic who can always be counted on to get the job done. He's willing to share his knowledge and help out coworkers. Shubo is a great asset to the Emeryville bus yard, and will be for years to come.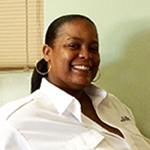 Niambi Dennis
Bus Operator
Ms. Dennis has been a bus operator for AC Transit for fifteen years, all the while offering safe & courteous service to our passengers. Keep up the good work, Niambi!
EAST OAKLAND DIVISION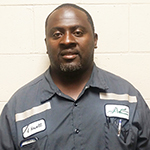 Eric Howell
Journey-Level Mechanic
Mr. Howell is a key part of the maintenance department at the East Oakland yard. He never backs down from difficult jobs, and shares his knowledge with his coworkers. "Working safe" is always a priority for Eric, and his suggestions regarding new ways of completing tasks are useful!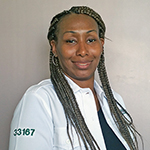 Larrie Foster
Bus Operator
Ms. Foster is an energetic operator with excellent attendance. She works well with others, takes direction well, and follows through to assist other bus drivers. Larrie has a great work ethic!
HAYWARD DIVISION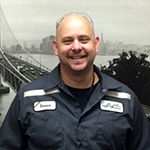 Trevor Pacheco
Journey-Level Mechanic
Mr. Pacheco assists in leading the inspection pit crew in completing their assignments on time.Trevor has an excellent attendance record, and he's always at work before his shift starts to ensure a smooth shift transition.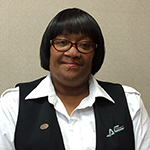 Janis Smith
Dispatcher
Ms. Smith is always smiling, and her passengers just love her. She makes sure her coworkers are happy; Janis has an amazing spirit. This award means a lot to Janis since she takes her job very seriously and it is an honor to have her at AC Transit. The term "people person"was invented to describe Janis!