AC Transit Appoints New General Manager
Press Releases
08/19/2015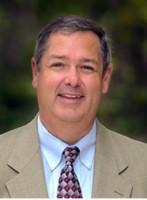 Michael A. Hursh Takes Helm September 21
After an extensive search, Michael Hursh has been appointed as the new General Manager for AC Transit by the agency's Board of Directors. Hursh, a Bay Area transit executive with over 20 years of public service experience, will succeed Kathleen Kelly who retired from the agency in December of 2011 and has been serving as Interim General Manager since April.
Hursh will begin his tenure as General Manager on September 21, 2015.
"We are thrilled to have someone of Hursh's experience and personality to lead AC Transit  to a bright future,'' said AC Transit Board President Chris Peeples. "We had many excellent candidates, but Mr. Hursh really stood out."
The Board of Directors engaged the services of Maryland-based Krathamer & Associates to lead a nationwide search for the agency's top position.  Input was sought from employees and riders prior to launching the search on what the Board should consider in hiring someone for the position.  After considering several strong candidates, the Board selected Michael Hursh to lead the agency.
Hursh, a nine-year veteran of the Santa Clara Valley Transportation Authority (VTA), has served as that agency's Chief Operating Officer since 2012 and prior to that as Deputy Director, Operations for Maintenance and Security.  In his present role, Hursh is responsible for directing and leading all VTA transit operations, including bus and light rail operations and maintenance, operator training, accessible services, as well as planning, scheduling and facilities maintenance.  During his career he has led teams that successfully purchased more than $300 million of new rolling stock, improved fleet reliability, and successfully planned and delivered transit service to the newly constructed Levi's and Avaya Stadiums as well as developing transit plans for Super Bowl 50.
Hursh has also been a champion for the environment and has a thorough understanding of public transportation in the Bay Area, including its customers, key stakeholders and the employees that make transit systems work.  From 1999 to 2006, Hursh held several positions including the Deputy General Manager for Maintenance, Safety and Training for San Francisco Municipal Railway.
"I am honored to be joining the AC Transit family", said Hursh.  "To be part of such a dedicated team that has been providing public transit for nearly 55 years is extremely exciting."
A native of Reno, Nevada, Hursh is a long-time Bay Area resident and veteran of the United States Air Force, serving six years in active duty and five years as a reservist in the California Air National Guard.  He is a past chair of the California Transit Association Rail Operations & Regulatory Committee and graduate of Leadership Contra Costa.  Hursh is the father of two sons in high school and enjoys grilling, attending concerts, photography, and amateur radio communications in his spare time.