September Employees Of The Month
News Articles
09/08/2015
It takes a lot of hard work and dedication to keep AC Transit buses on the road and running smoothly. Each month, the District honors the service of those drivers and mechanics who contribute directly to this effort by awarding seven "Employees of the Month"  from our Maintenance and Transportation divisions. Our candidates are nominated by supervisors at each of AC Transit's three bus divisions in Emeryville, East Oakland, Hayward, and our Central Maintenance Facility. Two winners from each of division (and one from the Central Maintenance Facility) are selected by the Superintendent of the division. Each winner receives a gift certificate to a local restaurant.
We are pleased to announce the seven "Employees of the Month" winners for September 2015.
CENTRAL MAINTENANCE FACILITY
Sr. Electronics Technician
Mr. Belenson is a Sr. Electronics Tech assigned to Yard and Road service. He consistently supports all Electronics Department goals, with both skill and a great attitude. Furthermore, he has a "can do" spirit and can be counted on to take on a job at a moment's notice. Arnold has been an important part of the progress on the District's Fare Collection development since its inception in 2013.
EMERYVILLE DIVISION
David Gonzalez
Service Employee
Mr. Gonzales is a very hard working team player at the fuel island. He has a keen eye for clean buses and his detailing is highly praised by his supervisor. David is always prepared to help in any way possible to keep the fleet looking great for our passengers.
Roger Winston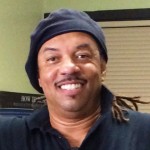 Bus Operator
Mr. Winston gets along with almost everyone he comes into contact with. He helps co-workers both on and off the road, is always professional, and is appreciated by Supervision. We received the following from an OCC Dispatcher; "Roger's professional manner of speaking with OCC is invaluable. It is difficult to explain the value of giving concise information with limited time constraints. He organizes his thoughts before he calls OCC and listens attentively before responding.  This saves time and is extremely valuable during an emergency."
EAST OAKLAND DIVISION
Eddie Craig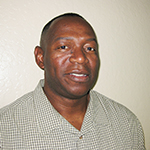 Journey-Level Mechanic
Mr. Craig has excellent work habits; he completes work assignments in a timely manner. He's very persistent – once he starts a tough job, he will not give up on it until he has figured out all problems and repaired it. Eddie is a good role model and is always willing to help fellow mechanics.
Guadalupe Ornelas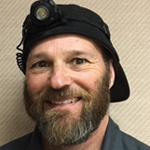 Bus Operator
Mr. Ornelas is a prime example of a hard worker, never turning down assignments on the Night Board, no matter what yard the run comes out of. Guadalupe uses some of his own down-time to learn routes out of different divisions; so when the assignment comes out, he's ready to go!
HAYWARD DIVISION
Journey-Level Mechanic
Mr. Alvarez took on additional assignments this quarter, completing 43 coaches for the "Check & Secure All Overhead Access Panels" campaign in one 8 hour shift! He continued at this pace over the next few days showing professionalism and a positive attitude. Jesse works cooperatively toward achieving District goals by taking initiative to perform yard checks, helping drivers, and performing road services to improve miles between road calls.
Donald Keys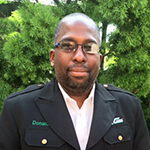 Bus Operator
Mr. Keys has been an Operator with the District for 15 years. He is very serious about his job, works well with the public and his co-workers, and is a team player. Donald just helped AC Transit honor the 25 year anniversary of the ADA – he was also our Operator for the fallen Oakland Police Officers. On top of that, he has a beautiful smile and is a joy to work with!