October Employees of the Month
News Articles
10/02/2015
It takes a lot of hard work and dedication to keep AC Transit buses on the road and running smoothly. Each month, the District honors the service of those drivers and mechanics who contribute directly to this effort by awarding seven "Employees of the Month"  from our Maintenance and Transportation divisions. Our candidates are nominated by supervisors at each of AC Transit's three bus divisions in Emeryville, East Oakland, Hayward, and our Central Maintenance Facility. Two winners from each of division (and one from the Central Maintenance Facility) are selected by the Superintendent of the division. Each winner receives a gift certificate to a local restaurant.
We are pleased to announce the seven "Employees of the Month" winners for October 2015.
CENTRAL MAINTENANCE FACILITY
Mahendra Prasad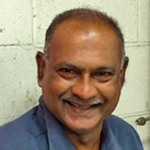 Mechanic A – Unit Room
Mr. Prasad is a CMF Unit Room mechanic that is a hard worker with a great attitude. He accepts all tasks with a smile; rebuilding various bus components, including alternators, starters, drive lines, air valves etc. Thank You Mr. Prasad for your service.
EMERYVILLE DIVISION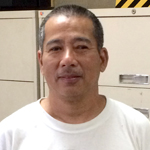 Charles Wong
Journey-Level Mechanic
Mr. Wong is a leader on mid-shift, and is always willing to take on special projects.  When we give him an assignment, we know it will get done expertly, and in a timely manner.  Charles is an expert at his craft, and is a true professional.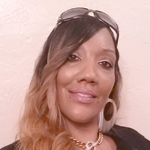 Wakeelah Davis
Bus Operator
Ms. Davis is a great ambassador for AC Transit. She has a wonderful attitude which is demonstrated by her professional appearance and her interaction with our customers. Wakeelah comes to work every day with a smile on her face and a desire to perform her duties admirably. This is why she is our employee of the month.
EAST OAKLAND DIVISION
Dennis King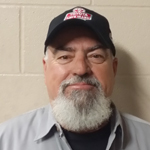 Parts Clerk
Mr. King plays crucial part in keeping our buses on the road! He works side by side with the Maintenance Department, keeping the diesel tanks full at the Fuel Island, and providing parts for mechanical repairs. If we can't find a part in stock, Dennis researches it diligently, and makes sure that part is acquired.
Kichana Ayore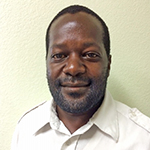 Bus Operator
Mr. Ayore is a responsible Bus Operator who comes to work, does his job with no performance issues and has no safety violations on his record.  Kichana's file is clean, and his work history and service are appreciated by the management and his coworkers of the East Oakland division.
HAYWARD DIVISION
Journey-Level Mechanic
Mr. Olivas recently completed 40 coaches for the "VHL Window Campaign" in one 8 hour shift!  He is a Journey Mechanic who has a great attitude, and works cooperatively towards achieving District goals by performing his daily tasks daily without complaint. Hugo enjoys a challenge, takes initiative, is always in his work area, and is always willing to take on additional assignments, as he did this quarter.
Mike Winston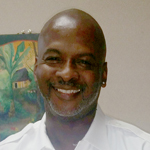 Bus Operator
Mr. Winston. Hummmmmm…who Loves Mr. Winston? He is loved by all and has a smile that will knock you out of the park. Barry Bonds is jealous! Mike is responsible for training our new Operators and provides excellent customer service to our passengers when he drives. He is caring, professional, and blessed! WE LOVE MIKE!