December Employees of the Month
News Articles
12/01/2015
It takes a lot of hard work and dedication to keep AC Transit buses on the road and running smoothly. Each month, the District honors the service of those drivers and mechanics who contribute directly to this effort by awarding seven "Employees of the Month" from our Maintenance and Transportation divisions. Our candidates are nominated by supervisors at each of AC Transit's three bus divisions in Emeryville, East Oakland, Hayward, and our Central Maintenance Facility. Two winners from each of division (and one from the Central Maintenance Facility) are selected by the Superintendent of the division. Each winner receives a gift certificate to a local restaurant.
We are pleased to announce the seven "Employees of the Month" winners for December 2015.
CENTRAL MAINTENANCE FACILITY
Parts Clerk
Mr. Alamillo consistently goes above and beyond in the workplace. He is a dependable self-starter who rarely needs supervision. He has the qualifications of a leader and the ability to get along with co-workers.  He recognizes the value of establishing objectives while promoting wellness. Phillip uses good judgement to arrive at sound conclusions and takes timely and effective actions for the good of the department.
EMERYVILLE DIVISION
Journey-Level Mechanic
Mr. Deckard has had a great career at AC Transit – he's the Lead of the PM crew.  Jimmy; or "JD" is always smiling and leading by example with a strong work ethic.  He goes out of his way to get the job done every time.  He truly exemplifies professionalism.
Bus Operator
Mr. Franklin is one of AC Transit's finest! He is professional in both his appearance and work habits. He has a great attitude and is always willing to put forth the extra effort to satisfy the customer. These are the reasons Jamil is our employee of the month.
EAST OAKLAND DIVISION
Service Employee
Mr. Conley is a diligent and helpful colleague. He is always ready to help in any situation and plays a crucial role as lead person on both weekends and weekdays. Dorrance leads by example.
Rafael Cast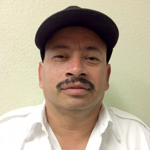 ro
Bus Operator
Mr. Castro has been with the District since April 2002. During his tenure, he has maintained a good attendance record and is always polite.  He is courteous and willing to assist passengers and fellow staff. He has shown superior customer service skills. We congratulate him for this honor, which he richly deserves! Thank you, Rafael!
HAYWARD DIVISION
 Maria Cervantes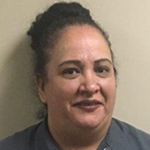 Janitor
Ms. Cervantes has excellent work habits and completes her assignments in a timely manner.  She demonstrates a positive attitude towards her responsibilities at work and her co-workers. Maria is a hard worker and takes on all tasks to keep her station looking clean and orderly.
Division Clerk
Mr. Washington continually exhibits a 'Can Do' attitude and meets every challenge with poise, confidence, and grace.  As the the new Division Clerk, Ken's attention to detail positively impacts the operation of the Hayward division. Before his recent reassignment to Division Clerk, Ken was a great Bus Operator for over 14 years.