January Employees of the Month
News Articles
12/28/2015
It takes a lot of hard work and dedication to keep AC Transit buses on the road and running smoothly. Each month, the District honors the service of those drivers and mechanics who contribute directly to this effort by awarding seven "Employees of the Month" from our Maintenance and Transportation divisions. Our candidates are nominated by supervisors at each of AC Transit's three bus divisions in Emeryville, East Oakland, Hayward, and our Central Maintenance Facility. Two winners from each of division (and one from the Central Maintenance Facility) are selected by the Superintendent of the division. Each winner receives a gift certificate to a local restaurant.
We are pleased to announce the seven "Employees of the Month" winners for January 2016.
CENTRAL MAINTENANCE FACILITY
Apprentice Mechanic
Mr. Regino has demonstrated great skill working with his fellow employees, and repairing buses for the operating divisions. Jason has shown great initiative by learning all aspects of the various problems encountered with coaches at CMF.
EMERYVILLE DIVISION
Walter Collins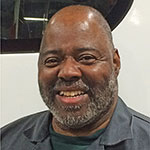 Journey-Level Mechanic
Mr. Collins is always at work and willing to get the job done when he is asked. He is always smiling and willing to help as needed. Walter is a long time AC Transit employee and we are happy to reward him for his efforts!
Judith Sweet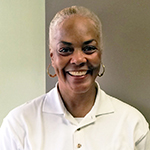 Bus Operator
Ms. Sweet deserves her last name! She is very respectful and courteous to passengers and co-workers. Judith has a pleasant demeanor and always carries herself in a professional manner. 
EAST OAKLAND DIVISION
Derrick Lee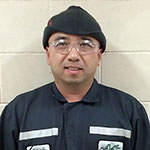 Journey-Level Mechanic
Mr. Lee is always very reliable, and completes his tasks in a timely manner. Derrick has a great work ethic, always helps co-workers, and is consistently willing to take on more challenging tasks.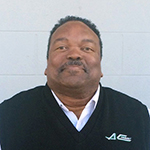 Jerome Smith
Bus Operator
Operator Smith maintains a very friendly attitude when assisting his passengers. He is always willing to go out of his way to give directions to seniors and ADA passengers, and has received commendations from riders stating that he is punctual and polite. Jerome always works well with co-workers and wears his uniform as a true professional. We are proud to select him as our January Employee of the Month.
HAYWARD DIVISION
 Alfredo Vega
Apprentice Mechanic
Mr. Vega always has a positive attitude; works well with his co-workers and has excellent work habits. He completes his jobs in a timely manner. Alfredo's background in medium duty trucks has helped him adjust to heavy duty coach repair. We are very proud to have Mr. Vega on the Hayward Division Maintenance dayshift.
Jerry Strong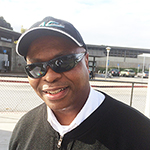 Bus Operator
Mr. Strong has been with the District since 1986! Jerry is the standard bearer of professionalism and dependability. When Operator Strong pulls his bus out of the yard every morning for service, the District functions better!