2016 Map Assessment Report
Remember completing the AC Transit Map Assessment Survey earlier this year, on the web or social media?
The results are now available in the complete 2016 Map Assessment Report. See below for links to the complete report and to individual chapters of interest.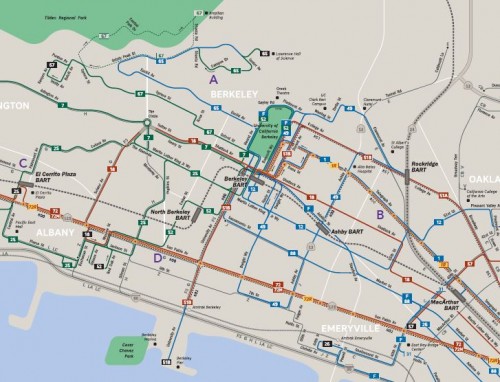 DOWNLOAD THE REPORT PDF:
Map Assessment Report – 2016 COMPLETE (Large file, 40 MB)
or
Table of Contents–Map Assessment
Chapter 2: Emerging Best Practices (Large file, 20 MB)
Chapter 3: General Web Survey Results
Chapter 5: Recommended Next Steps
Thanks to Jarrett Walker & Associates, the writers of the report, CHK America, who did map design, and Quantum Market Research, who handled focus groups and surveys. Thanks to all of the web, social media and focus groups participants for your input and insights.