March Employees of the Month
News Articles
03/02/2016
It takes a lot of hard work and dedication to keep AC Transit buses on the road and running smoothly. Each month, the District honors the service of those drivers and mechanics who contribute directly to this effort by awarding seven "Employees of the Month" from our Maintenance and Transportation divisions. Our candidates are nominated by supervisors at each of AC Transit's three bus divisions in Emeryville, East Oakland, Hayward, and our Central Maintenance Facility. Two winners from each of division (and one from the Central Maintenance Facility) are selected by the Superintendent of the division. Each winner receives a gift certificate to a local restaurant.
We are pleased to announce the seven "Employees of the Month" winners for March 2016.
CENTRAL MAINTENANCE FACILITY
Senior Electronic Technician
Mr. Shem is a hard working Technician who never hesitates to step up when the need arises. He consistently assists others and provides feedback to help resolve problems when they arise. Joseph is a great example of a dedicated District employee, and certainly deserves to be Employee of the Month.
EMERYVILLE DIVISION
James Brundage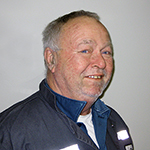 Journey-Level Mechanic
Mr. Brundage is the go-to person to get any difficult problems resolved. He's great at in-depth trouble-shooting, and has proven himself as a great Mechanic and good colleague who is always there to help, above and beyond his regular duties. Jim is admired for his willingness to be a mentor and assist others.
Delisa Terrell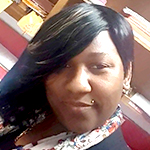 Dispatcher
Although Ms. Terrell is fairly new to dispatching, she's grasped the duties in an amazingly short period of time. Her ability to multi-task, adjust runs, and view the big picture, while handling the variety of personnel, and staying calm while doing all that – is remarkable. If ever there was a right person for the right job – it is Delisa the Dispatcher.  
EAST OAKLAND DIVISION
Ernesto Garcia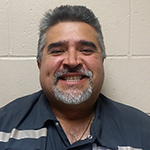 Service Employee
Mr. Garcia is being recognized by Division 4 Maintenance for providing excellent service in cleaning our fleet of buses. He is always willing to help his coworkers. Ernesto is a real asset to the D4 team!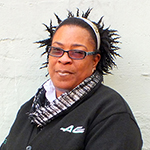 Ronda Robinson
Bus Operator
A long-time AC Transit passenger described Ms. Robinson as an "amazing" driver who provides a super-smooth ride. She has also been described as helpful, safety-conscious, thoughtful, joyful, and a pleasure to ride with. Ronda's professionalism and customer service are exemplary – she is a valuable asset to the District!
HAYWARD DIVISION
Dean Otte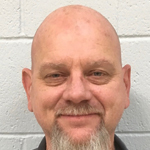 Journey-Level Mechanic
Mr. Otte works well with his co-workers and has great work habits. He has a positive attitude, completes his assignments in a timely manner, and has done a great job filling in as Lead when needed. Dean is one of the newer District Journeyman, and has shown that he's eager to learn the District's equipment, including the fuel-cell program.
Brenda Gordon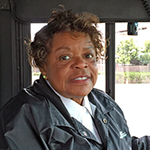 Bus Operator
D6 is proud to nominate Ms. Gordon for March 2016 Employee of the Month because she is a true professional! She has an impeccable accident record, her uniform is always spotless, and she maintains a very friendly attitude when assisting her passengers. Brenda is always willing to go out of her way to assist seniors and ADA passengers, and has received several commendations stating that she is punctual and polite. Brenda is an excellent example for other Operators.