April Employees of the Month
News Articles
04/01/2016
It takes a lot of hard work and dedication to keep AC Transit buses on the road and running smoothly. Each month, the District honors the service of those drivers and mechanics who contribute directly to this effort by awarding seven "Employees of the Month" from our Maintenance and Transportation divisions. Our candidates are nominated by supervisors at each of AC Transit's three bus divisions in Emeryville, East Oakland, Hayward, and our Central Maintenance Facility. Two winners from each of division (and one from the Central Maintenance Facility) are selected by the Superintendent of the division. Each winner receives a gift certificate to a local restaurant.
We are pleased to announce the seven "Employees of the Month" winners for April 2016.
CENTRAL MAINTENANCE FACILITY
Mechanic
Kenny is a mechanic from the CMF Unit Room who rebuilds all engine types of District vehicles. He is a hard worker with a great positive attitude that takes pride in his work. He is especially noted for taking on any challenges and tasks. Thank You Mr. Torreano for your service.
EMERYVILLE DIVISION
Michael Leite, Jr.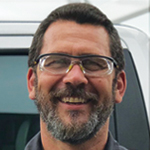 Mechanic
Mike consistently goes above and beyond the call of duty by lending a hand to his co-workers whenever asked and when he notices someone in need of help. His attention to detail and thorough planning has reduced the number of repeat/rework service requests.  He is a true asset to the Facilities Team, at D2 and the District. Thank you for your service.
Salvador Ramirez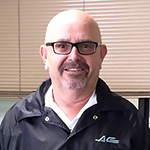 Bus Operator
Operator Salvador Ramirez has worked at AC Transit for over 30 years as an exemplary employee. Sal has a great personality and is always making people laugh. He has an excellent work ethic as evidenced by his sterling attendance record. Sal has been a safe and courteous operator and has served on the Drivers' Committee for over 18 years. He is always willing to go the extra mile to help his fellow operators as well as his passengers. Congratulations Sal on being selected the Employee of the Month! 
EAST OAKLAND DIVISION
Nazir Kasim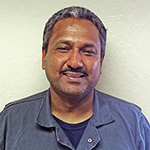 Mechanic
Nazir exhibits great working habits. He is focused, driven and very persistent. Nazir does not give up on a new challenge. He will figure it out and repair it. There is no job too big or too small for him and he is always willing to help his fellow mechanics. Nazir also makes sure the maintenance shop runs smoothly on the weekends.Thank you Nazir for all of your service.
Carlton Chilton, Jr. 
Bus Operator
Carlton is especially known for his exceptional customer service. Recently, a passenger stated that, "the driver was especially kind to me, a senior, who was trying to find my way to a meeting on Edgewater. It was my first time going so far at night and I was very nervous. I still want to thank you and your driver for their kindness to elderly." It is acts of kindness such as this that makes AC Transit very proud. Thank you for your service.
HAYWARD DIVISION
Jacob Collins
Mechanic
Jacob has excellent work habits. He completes his job assignments in a timely manner, demonstrates a positive attitude towards work responsibilities and co-workers. He is a hard worker and takes on all tasks which is highly regarded and noticeable at the Hayward Facility. Thank you for your service.
Rovette Mack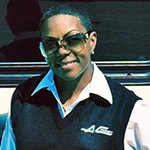 Bus Operator
Ms. Mack is a conscientious employee who operates with professionalism and pride. She has put together all the components of what makes a driver a professional operator. We are proud that she is part of the D6 team. Congratulations Ms. Mack!!!