May Employees of the Month
News Articles
05/02/2016
It takes a lot of hard work and dedication to keep AC Transit buses on the road and running smoothly. Each month, the District honors the service of those drivers and mechanics who contribute directly to this effort by awarding seven "Employees of the Month" from our Maintenance and Transportation divisions. Our candidates are nominated by supervisors at each of AC Transit's three bus divisions in Emeryville, East Oakland, Hayward, and our Central Maintenance Facility. Two winners from each of division (and one from the Central Maintenance Facility) are selected by the Superintendent of the division. Each winner receives a gift certificate to a local restaurant.
We are pleased to announce the seven "Employees of the Month" winners for May 2016.
CENTRAL MAINTENANCE FACILITY
John Harris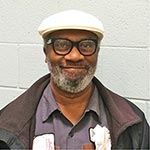 Mechanic
Mr. Harris is a hard working CMF Unit Room lead man that shows great leadership working with his fellow employees. John takes on any challenge and accepts all tasks with a smile. He rebuilds various bus components, including alternators, starters, drive lines, air valves etc.Thank you, Mr. Harris, for your service.
EMERYVILLE DIVISION
Sixto Rivera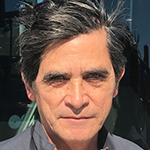 Service Employee
Sixto fuels coaches nightly with precision. He is always at work completing his tasks and reporting ALL safety related issues found on coaches to his Supervisor. His diligence prevents unnecessary road calls and helps maintain awareness of unreported defects.
Vonda Johnson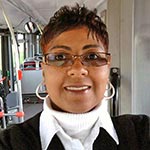 Bus Operator
Vonda has a remarkable personality, interacting with customers, peers, and management staff. She is very courteous, kind, and easily approachable. Definitely a true valued employee and an asset to our agency, Vonda, we appreciate your years of service with the District. Thank you for your excellent customer service.
EAST OAKLAND DIVISION
Bernard Fox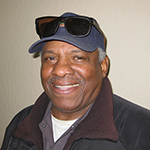 Service Employee
Mr. Fox has very good work habits; he completes work assignments in a timely manner. He has great persistence and never leaves a job undone. He is a great role model and always willing to help his fellow employees.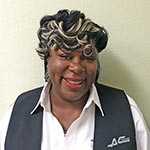 Easter Wilson
Bus Operator
Operator Wilson is described by her passengers as AWESOME. She always seeks to improve herself as a professional and as a studious person. She displays genuine friendly customer service. Operator Wilson is truly an asset to AC Transit.
HAYWARD DIVISION
Gregory Collins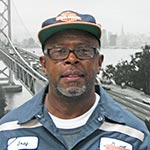 Mechanic
Greg's proactive attitude helps identify potential problems before they can occur. He works very well with others and always willing to help. Greg displays excellent leadership skills and does a superb job keeping the fuel island at the Hayward division in good order.
Anthony Cleveland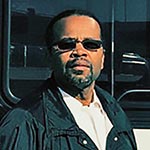 Bus Operator
Operator Cleveland has proven to be a dedicated and caring employee. He always looks out for his passengers and extends himself to assist others when needed. He is a true asset to the District. He constantly receives commendations from his passengers complimenting his punctuality, politeness, safe and friendly service. The staff at Division 6 is proud and honored to nominate operator Anthony Cleveland for employee of the month.