June Employees of the Month
News Articles
05/31/2016
It takes a lot of hard work and dedication to keep AC Transit buses on the road and running smoothly. Each month, the District honors the service of those drivers and mechanics who contribute directly to this effort by awarding seven "Employees of the Month" from our Maintenance and Transportation divisions. Our candidates are nominated by supervisors at each of AC Transit's three bus divisions in Emeryville, East Oakland, Hayward, and our Central Maintenance Facility. Two winners from each of division (and one from the Central Maintenance Facility) are selected by the Superintendent of the division. Each winner receives a gift certificate to a local restaurant.
We are pleased to announce the seven "Employees of the Month" winners for June 2016.
CENTRAL MAINTENANCE FACILITY
John Harlan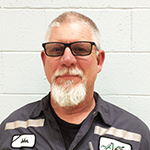 Journey Level Mechanic
John has excellent mechanic skills. He diagnoses, troubleshoots, and repairs coaches with ease. He is a dedicated employee and displays great work ethic. John is an asset to the agency and greatly appreciated.
EMERYVILLE DIVISION
Curley Robinson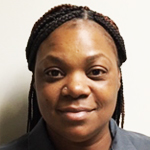 Journey Level Mechanic
Curley is an asset to AC Transit and always willing to help others. She creates a family atmosphere within our working environment and is appreciated by all. She is a leader when needed and very conscientious of the duties that go along with her job. As member of the AC Transit Maintenance team, Curley exemplifies what a caring and giving person is.
Ranjit Singh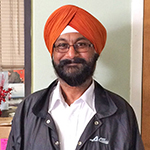 Bus Operator
Operator Ranjit Singh has over eleven years of service with AC Transit and has a stellar work record. He is a safe and conscientious operator and has great customer service skills as evidenced by his many commendations. He has a very calm personality which in turn has a very calming influence on those around him. We congratulate Ranjit on being named our employee of the month.
EAST OAKLAND DIVISION
Jose Vega
Maintenance Trainer
Jose is the lead mechanic on the "Fuel Cell Team" and he has always shown interest in Fuel Cell technology. His perseverance and hard work has proven him to be one of our best hands on trainers for the Fuel Cell buses. Jose has taken on the task of keeping these ultra-complicated buses on the road and he shares his knowledge willingly of tips and techniques to his colleagues. Jose can be counted on to get the job done!
Sabrina Henry-Sanders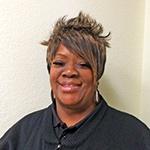 Bus Operator
Ms. Sanders has been with AC Transit for 22 years. She comes to work with a smile every day and is a pleasure to work with. She has a kind and calm professional demeanor with her coworkers and passengers. Thank you for your significant contribution to our division's success.
HAYWARD DIVISION
Michael Allen Pratt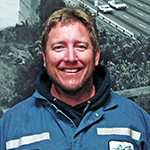 Journey Level Mechanic
Mike has a positive attitude. He works very well with his co-workers. He has excellent work habits and he normally completes his jobs in a timely manner. He is always willing to assist others when asked. Thank you for the enthusiasm to add to the D6 Maintenance team!
Davinder Bhella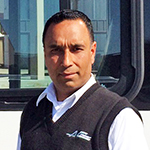 Bus Operator
Operator Bhella is an outstanding operator. He strives to be the best operator he can be and has a reputation of being dependable as well as always being willing to go the extra mile for the District and his passengers. He has an easy going personality and he has an accommodating attitude that makes customers comfortable. Most of all, Operator Bhella's work history with the District is outstanding. Operator Bhella works well with his co-workers and he wears his uniform as a true professional. The staff at Division Six is proud to nominate operator Davinder Bhella for employee of the month.