July Employees of the Month
News Articles
06/30/2016
It takes a lot of hard work and dedication to keep AC Transit buses on the road and running smoothly. Each month, the District honors the service of those drivers and mechanics who contribute directly to this effort by awarding seven "Employees of the Month" from our Maintenance and Transportation divisions. Our candidates are nominated by supervisors at each of AC Transit's three bus divisions in Emeryville, East Oakland, Hayward, and our Central Maintenance Facility. Two winners from each of division (and one from the Central Maintenance Facility) are selected by the Superintendent of the division. Each winner receives a gift certificate to a local restaurant.
We are pleased to announce the seven "Employees of the Month" winners for July 2016.
CENTRAL MAINTENANCE FACILITY
Chung Sin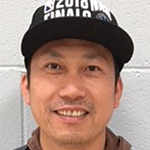 Upholsterer
Mr. Sin is a CMF Upholsterer who is a hard worker with a great attitude. Mr. Sin accepts and completes all tasks with a smile. He makes and rebuilds various bus upholstery items that include bellows, headliners, and driver seats as well as other items when needed. Thank you Mr. Sin for your service.

EMERYVILLE DIVISION
Marlon Cereca
Lead Mechanic
Marlon is a dedicated Lead Mechanic. He provides top notch customer service to all of his many customers and fellow mechanics. He is very helpful and considerate of others. Lastly, he is very reliable and gives people what they need when they need it. Marlon is an excellent representative for the division. Thank you Mr. Cereca for all of your service.
Delvie Davis
Bus Operator
An AC Transit rider recently stated that "I never once saw him in a foul mood, he was always ready with a smile and greeting, followed by a question regarding how one's day was going. Whether in transit to campus or my trip home, his upbeat personality always made me forget the stresses of my studies." Just as this customer, I believe Operator Delvie Davis deserves special recognition for being the shining light of the AC Transit team by displaying outstanding customer service and professionalism.
EAST OAKLAND DIVISION
Daniel Miles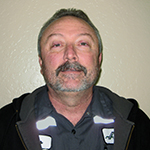 Senior Body Mechanic
Dan Miles has exceptional experience in the body shop. Often, he arrives to work ahead of time to make sure there are enough buses available for the road and he willingly shares his knowledge with coworkers. Due to his vast experience in dealership; satisfying customers are his top priority over everything. He is an asset to AC Transit.
Lorraine Fowler
Senior Clerk
It is a true pleasure to work with and be guided by Senior Clerk, Lorraine Fowler. She treats her customers, co-workers, and staff with care and respect. She demonstrates top professional courtesy as she nurtures others to follow her lead in their service to others. Her work performance and high standards represent her abilities to identify problems and help resolve them. Thank you for your team work and efforts. Congratulations Lorraine Fowler.
HAYWARD DIVISION
Bennie Parker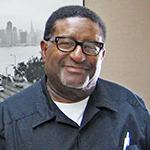 Electrician
Bennie has excellent work habits and completes his job assignments in a timely manner. He demonstrates a positive attitude towards his co-workers and approaching working assignments. He is a hard worker and fulfills the needs of the District by completing all tasks as assigned. Bennie is always willing to help others and has a positive reputation throughout our Hayward facility. Thank you Bennie for your service.
Teneille Morris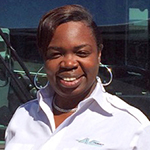 Bus Operator
Operator Morris is an excellent role model for young operators. She communicates well with co-workers and displays strong work habits. Operator Morris wears her uniform with pride and always wears a welcoming smile. She is willing to extend herself to her passengers or just be a friend to a co-worker. During her fourteen year career with AC Transit she has dedicated herself to be the best operator she can be. We are proud to nominate operator Morris for employee of the month for the month of July. Thank you for all of your great service.