September Employees of the Month
News Articles
09/02/2016
It takes a lot of hard work and dedication to keep AC Transit buses on the road and running smoothly. Each month, the District honors the service of those drivers and mechanics who contribute directly to this effort by awarding "Employee of the Month" honors from our Maintenance and Transportation divisions. Our candidates are nominated by supervisors at each of AC Transit's three bus divisions in Emeryville, East Oakland, Hayward, and our Central Maintenance Facility. Winners from each of division (and one from the Central Maintenance Facility) are selected by the Superintendent of the division. Each winner receives a gift certificate to a local restaurant.
We are pleased to announce the seven "Employees of the Month" winners for September 2016.
CENTRAL MAINTENANCE FACILITY
Archemedes Garcia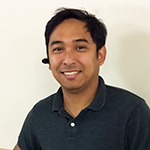 Senior Electronics Technician
Mr. Garcia consistently supports all aspects of the Electronics Department's Goals with both skill and a great attitude. Archie has an impeccable attendance record and can be counted on to be available to take on a job at a moment's notice. He has been an important part of the success of the District's Electronics systems, especially with his expertise on the New Revenue Equipment.

EMERYVILLE DIVISION
Kwokwai Lee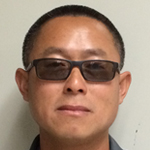 Mechanic
Mr. Lee has become a key payer of our team at Division 2. He is currently the PM Pull Out mechanic and provides outstanding customer service, ensuring operators have everything they need to pull out a clean, safe and reliable coach.
Jimmy Cook
Bus Operator
Jimmy Cook is a 35-year veteran at AC Transit. His easy-going manner and willingness to do whatever needs to be done to keep the service going have made him a valuable asset. He has accumulated many Safe Driving Awards during his professional career and has an excellent attendance record. He gets along well with both his passengers and his fellow operators, which is why he is our Employee of the Month. Good job Jimmy!

EAST OAKLAND DIVISION
William Souza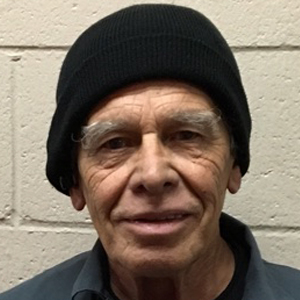 Service Employee
Mr. Souza is committed to excellence. He is a reliable, flexible, and a team player. William is always at the top of his game and willing to help others as needed. .
Latrina Meredith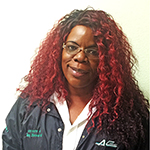 Bus Operator
Operator Meredith is a pleasure to work with and treats her passengers, co-workers, and staff with professional respect and courtesy. Her positive attitude is demonstrated in her work performance, as she represents the high standards of effective customer service and accident preventability. Congratulations to Operator, Latrina Meredith!
HAYWARD DIVISION
Cesar Mendez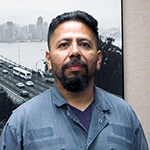 Relief Supervisor
Mr. Mendez demonstrates great leadership capabilities while performing the responsibilities of the late shift relief supervisor. Cesar also displays superior knowledge, assisting mechanics on the floor. He always has a positive attitude towards any assignment handed to him.



Hector Robles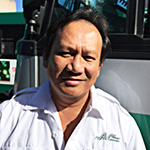 Bus Operator
Operator Robles has proven to be a dedicated and caring employee. He has an excellent safety record. He always looks out for his passengers and is always willing to extend himself to his co-workers. Although Hector keeps to himself, his easy-going personality and positive attitude make him one of the most respected operators in the Division. He is a true asset to District.