October Employees of the Month
News Articles
09/30/2016
It takes a lot of hard work and dedication to keep AC Transit buses on the road and running smoothly. Each month, the District honors the service of those drivers and mechanics who contribute directly to this effort by awarding "Employee of the Month" honors from our Maintenance and Transportation divisions. Our candidates are nominated by supervisors at each of AC Transit's three bus divisions in Emeryville, East Oakland, Hayward, and our Central Maintenance Facility. Winners from each of division (and one from the Central Maintenance Facility) are selected by the Superintendent of the division. Each winner receives a gift certificate to a local restaurant.
We are pleased to announce the seven "Employees of the Month" winners for October 2016.
CENTRAL MAINTENANCE FACILITY
Lewis M. Frank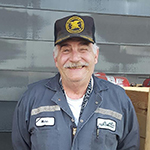 Unit Room Mechanic
Mr. Frank is a CMF Unit Room mechanic that is a hard worker with a great attitude. Lewis takes on any challenge and accepts all tasks with a smile. He rebuilds all bus type differentials and manages the AC Transit Core Department, which includes alternators, starters, drive lines, air valves etc. Thank you for your service, Mr. Frank!

EMERYVILLE DIVISION
Kevin Ashford
Journey Level Mechanic
Mr. Ashford has been an asset to the late shift since signing to our division. He is quite knowledgeable in the operation of the office, as a floor mechanic and in maintenance inspections. He never takes a day off sick or for that matter, any vacation. Kevin does what is asked of him with a smile, and has a lot of pride in the job he does. He is a go-to man to make things happen.
Marion Thomas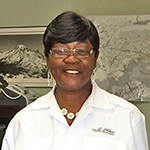 Bus Operator
Ms. Thomas is always smiling. She brings joy to the Gilley Room. Marion is our Puzzle Master, working diligently on her puzzles. She treats her passengers with respect and courtesy and drives her coach with expertise. We enjoy her positive attitude. Thank you, Ms. Thomas. It is an honor to work with you!

EAST OAKLAND DIVISION
John C. Johnson
Journey Level Mechanic
Mr. Johnson shows great work habits. He is very persistent. Once he starts a job, he does not give up on it until he figures it out and repairs it. There is no job too big or small for John. He is always willing to help fellow mechanics. John also runs the desk, and very well I might add.
Anthony Morris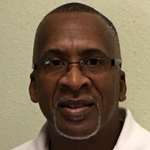 Bus Operator
Anthony makes it to work daily. He has not received one customer complaint and he is professionally dressed daily. He is an operator that never complains and just gets the job done. Anthony also has not had an accident.
HAYWARD DIVISION
Alvin Tan
Journeyman Mechanic
Mr. Tan is a very knowledgeable journeyman mechanic, team leader and relief working foreman. He leads by example, is a self-starter, and self-motivated. Alvin motivates his co-workers to take the initiative in working toward achieving District goals, such as reducing road calls and preventative maintenance campaigns. He also distinguished himself and the D6 maintenance team by taking first place in the Rodeo earlier this year.



Hector Romero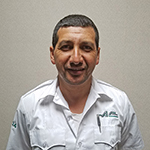 Bus Operator
Division 6 is proud to announce Hector Romero as our October Employee of the Month. We appreciate his dedication to quality service. His customer service and safety records are outstanding. Congratulations, Hector!