November Employees of the Month
News Articles
11/01/2016
It takes a lot of hard work and dedication to keep AC Transit buses on the road and running smoothly. Each month, the District honors the service of those drivers and mechanics who contribute directly to this effort by awarding "Employee of the Month" honors from our Maintenance and Transportation divisions. Our candidates are nominated by supervisors at each of AC Transit's three bus divisions in Emeryville, East Oakland, Hayward, and our Central Maintenance Facility. Winners from each of division (and one from the Central Maintenance Facility) are selected by the Superintendent of the division. Each winner receives a gift certificate to a local restaurant.
We are pleased to announce the seven "Employees of the Month" winners for November 2016.
CENTRAL MAINTENANCE FACILITY
Sherman Phillips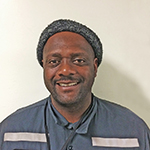 Janitor
Mr. Phillips provides great service at CMF on a regular basis and on special projects. He helped with special events for the BRT groundbreaking for two months. In addition, he has been willing to take extra assignments to cover vacant positions and absent employees.
Congratulations, Mr. Phillips!
EMERYVILLE DIVISION
Richard Esquibell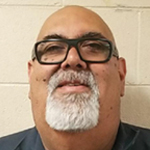 Senior Body Mechanic
Mr. Esquibell is a hard-working employee with great work ethics. He gives a 100% to complete his work responsibilities and is always willing to assist his coworkers. We are glad to have him as a team member of the Division 2 body shop.
Ignacio Gil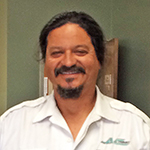 Bus Operator
Mr. Gil is a 20-year employee of AC Transit. Operator Ignacio, also known as "Nacho," comes to work every day mainly on his motorcycle. He always wears his helmet because he takes safety seriously, as evidenced by his accident-free record. As stated in the following commendation: "I would like to commend the bus 12 driver Ignacio, for his excellent customer service. He demonstrated such kindness in helping a pregnant woman catch the bus. Please let him know that his excellent service is greatly appreciated." Way to go Nacho!

EAST OAKLAND DIVISION
José Oseguera
Journey Level Mechanic
Mr. Oseguera is a key person in the Maintenance Department at D4. He never backs down from difficult jobs and always shares his work-related knowledge with his coworkers. For instance, he makes safety a top priority in the workplace and often makes safety suggestions for completing tasks. He is an exemplary employee and a great team player.
Division 4 also proudly commends José Oseguera for earning second place in AC Transit's 2016 Maintenance Roadeo competition.

Clarence Dominguez, Jr.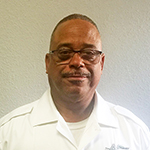 Bus Operator
Mr. Dominguez provides great assistance in identifying potential safety issues by providing well thought out suggestions to resolve situations. It is a pleasure working with him. His professionalism, respectful and courteous attitude with everyone is outstanding and apparent throughout his daily work routine. He represents high standards of effective customer service, on time performance and accident preventability. Congratulations, Operator Clarence Dominguez!
HAYWARD DIVISION
Ingrid Cardona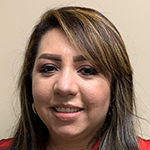 Service Employee
We have nominated Ms. Cardona as our November Employee of the Month because of her positive attitude and excellent work habits. She completes jobs in a timely manner, is willing to assist others when asked, and works very well with her coworkers. Great job filling in as fuel island lead!



Sarbjit Gill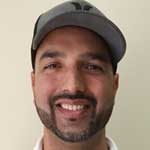 Bus Operator
The staff at Division 6 is proud to nominate Mr. Gill as our November Employee of the Month. Operator Gill is a dedicated employee and a professional operator. He is calm under pressure and always willing to extend himself to assist passengers. We appreciate his dedication to the District and his customers.