December Employees of the Month
News Articles
12/02/2016
It takes a lot of hard work and dedication to keep AC Transit buses on the road and running smoothly. Each month, the District honors the service of those drivers and mechanics who contribute directly to this effort by awarding "Employee of the Month" honors from our Maintenance and Transportation divisions. Our candidates are nominated by supervisors at each of AC Transit's three bus divisions in Emeryville, East Oakland, Hayward, and our Central Maintenance Facility. Winners from each of division (and one from the Central Maintenance Facility) are selected by the Superintendent of the division. Each winner receives a gift certificate to a local restaurant.
We are pleased to announce the seven "Employees of the Month" winners for December 2016.
CENTRAL MAINTENANCE FACILITY
Ben Tutana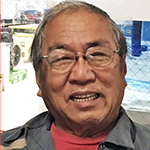 Mechanic
Mr. Tutana is a valuable asset to the operation of the CMF Unit Room. He brings a positive attitude every day and takes great pride in the components he produces. Ben is always willing to lend a helping hand whenever it is needed.


EMERYVILLE DIVISION
Jacey Downey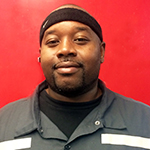 Service Employee/Fuel Island Lead
As the new D2 Fuel Island Lead, Mr. Downey has bonded well with his coworkers—-creating a comfortable and collaborative environment. Jacey has helped the crew push for higher quality daily tasks, which has contributed to the achievement of a clean bus score of 8+ for two months in a row.
Chun Zhao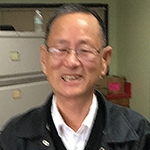 Bus Operator
Mr. Zhao is charming. He always has a smile on his face. His Attendance Control sheet is amazing—it is so old it is turning yellow with age! This only happens when you have no entries to make in it. In fact, it dates back to 2007. We are honored to work with Mr. Zhao. We want him to know how much we appreciate the excellent work he does at AC Transit every day! Thank you, Mr. Zhao!

EAST OAKLAND DIVISION
Raymond Yuen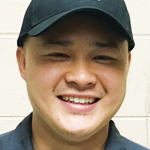 Journey Level Mechanic
Mr. Yuen has only been with the district for a short time but has displayed a wealth of knowledge and willingness to assist his coworkers. He has also shown interest in fuel cell technology and has taken on the task of keeping these ultra-complicated buses on the road. This makes Raymond invaluable!

Willie Robinson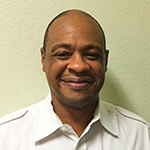 Bus Operator
Operator Robinson is a hard worker that is rarely absent from work and comes prepared to serve the public every day. He has maintained a positive attitude, regardless of whatever obstacle he is facing. Operator Robinson is an example of the ultimate professional and is a model bus operator.
HAYWARD DIVISION
Demetrius Wright, Sr.
Apprentice Mechanic
Mr. Wright has shown a great willingness to get involved. He doesn't shy away from any task, works well with coworkers, and is quick to share knowledge. Demetrius is a true D6 maintenance team asset!





Keisha Quezada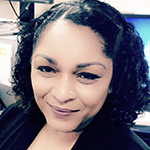 Bus Operator
Division 6 Management staff is very proud to announce Ms. Quezada as our Employee of the Month. Keisha has shown much growth and confidence in her role as Extra Qualified Dispatcher. We have had many days of exceptionally high operator absenteeism. Yet, Keisha has done a fabulous job of finding a way to keep the service on the road, while still maintaining excellent customer service when answering the phones, and dealing with operators. Dispatching carries a lot of responsibility, and some days can be very stressful. Thank you, Miss Keisha, for showing grace during very difficult days. Congratulations!