January 2017 Employees of the Month
News Articles
12/29/2016
It takes a lot of hard work and dedication to keep AC Transit buses on the road and running smoothly. Each month, the District honors the service of those drivers and mechanics who contribute directly to this effort by awarding "Employee of the Month" honors from our Maintenance and Transportation divisions. Our candidates are nominated by supervisors at each of AC Transit's three bus divisions in Emeryville, East Oakland, Hayward, and our Central Maintenance Facility. Winners from each of division (and one from the Central Maintenance Facility) are selected by the Superintendent of the division. Each winner receives a gift certificate to a local restaurant.
We are pleased to announce the seven "Employees of the Month" winners for January 2017.
CENTRAL MAINTENANCE FACILITY
Francis Anand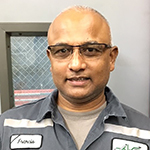 Unit Room Mechanic
Francis Anand is a no nonsense worker. He is very meticulous and
passionate about his work and it shows. Mr. Anand gets the job
done, performs and works well with others, and maintains an
outstanding attitude. Congratulations, Francis!


EMERYVILLE DIVISION
Christopher Rovillos
Journeyman Mechanic / Lead Man
Chris Rovillos is our late shift go-to mechanic and weekend/Holiday Lead person. Mr. Rovillos is always there for coverage when needed and is a knowledgeable mechanic. He pays attention to the details and works well with his co-workers/Mechanics and fuel island employees. He is a true asset to AC Transit.
Kade James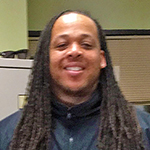 Bus Operator
Kade James has been an AC Transit bus operator for the last four years. His infectious smile and friendly, easy-going manner have made him a very popular operator amongst his fellow operators as well as his customers. Kade is always courteous and always willing to assist in any way possible. These qualities, combined with his reliability and positive attitude, are why Kade is our Operator of the Month.

EAST OAKLAND DIVISION
Robert "Bob" Carothers
Mechanic
Mr. Carothers "Bob" demonstrates great work habits on a daily basis. You can depend on him to complete any job that is assigned to him. There is no job to big or too small for him. He is always willing to help his fellow mechanics.

Jan Runnells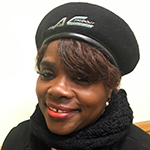 Bus Operator
Operator Jan Runnells is an exemplary operator, who is described by her passengers as safe, patient, considerate, kind, and gives accurate information. One customer stated that "this driver is one of the best drivers she has ridden with. She helps everyone on the bus indiscriminately and still manages to be on time at her stops." Operator Jan Runnells is a model operator for all of our operators across the District to follow. Division Four congratulates Operator Jan Runnells for being a true bus operator.
HAYWARD DIVISION
Alexander Mahshi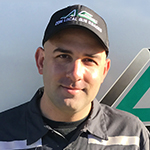 Apprentice Mechanic
Alex Mahshi has gotten involved in various programs and committees representing the D6 Maintenance department. Mr. Mahshi then reports back to keep his fellow coworkers informed. Alex is always willing to help whenever needed and completes assignments in a timely mater. He has high energy, a positive work-ethic, and a great attitude!





Connie McFarland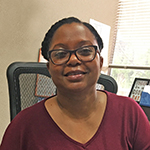 Timekeeper
Connie McFarland is a very effective and efficient timekeeper. She has exhibited excellence during her short time at 06. The operators have no complaints, and express that Connie is always willing to help them understand their payroll issues, and she does so patiently. Connie is always cheerful and we are thankful to have her on our team.