February Employees of the Month
News Articles
01/31/2017
It takes a lot of hard work and dedication to keep AC Transit buses on the road and running smoothly. Each month, the District honors the service of those drivers and mechanics who contribute directly to this effort by awarding "Employee of the Month" honors from our Maintenance and Transportation divisions. Our candidates are nominated by supervisors at our Central Maintenance Facility and at each of AC Transit's four bus divisions in Emeryville, East Oakland, Hayward and Richmond. Winners from each of division and one from the Central Maintenance Facility are selected by the Superintendent of the division. Each winner receives a gift certificate to a local restaurant.
Look for an entry from the newly reopened Division 3 in Richmond next month!
We are pleased to announce the seven "Employees of the Month" winners for February 2017.

CENTRAL MAINTENANCE FACILITY
Elias Partee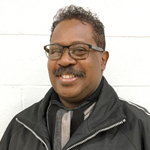 Service Employee
Elias Partee has been an outstanding Service Employee at CMF. He takes excellent care of the facility. Cleans and fuels all of the pool vehicles at the GO and cleans and fuels all of the outgoing coaches here at CMF. He is always available on a moment's notice and responds quickly when asked to do any task or give a hand.


EMERYVILLE DIVISION
Jose Cardenas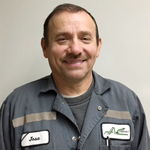 Mechanic
Jose Cardenas has great work ethics and performs his duties well. He manages the morning pullout to ensure the drivers are out on time. Mr. Cardenas also assists with any situations that may occur in the shop. He is an ideal Division 2 team player and Employee of the Month – February 2017. Congratulations, Mr. Cardenas!
Tushawn Jackson-Dorothy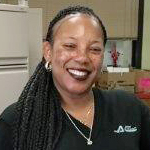 Bus Operator
Operator Dorothy represented the district by exercising exceptional professionalism and care for the community she serves. In addition to performing her scheduled tasks, Operator Dorothy went above and beyond by observing an elderly citizen who was disoriented, visibly confused, and wandering aimlessly about a walkway. Operator Dorothy then stopped her coach and rendered aid to the elderly citizen by speaking to him, providing much needed support, and notifying OCC to provide information and request assistance. Operator Dorothy provided vital information that resulted in the elderly man being examined by EMS personnel, and an eventual release to his wife for transport and return home. Operator Dorothy's quick action, care, compassion, and concern for all people, potentially prevented harm or injury to the elderly man. Operator Jackson-Dorothy's sincere concern for the District's community and professionalism are greatly appreciated. Congratulations and great job, Ms. Jackson-Dorothy!
EAST OAKLAND DIVISION
Benita Stevens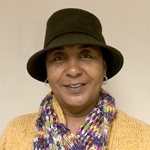 Division Senior Clerk / D4 Maintenance
Benita Stevens is a key player on the administrative team. Ms. Stevens is a very persistent and passionate employee. Once she starts a job she does not quit until the task is complete. She also works as a team player by always assisting others. Ms. Stevens plays a major role in keeping the Division moving forward. Congratulations and well done, Ms. Stevens!
April Hartway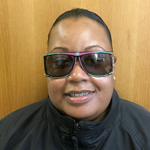 Bus Operator
It is with great honor that I nominate Operator April Hartway for the East Oakland Employee of the Month! Operator Hartway's experience as a "seasoned" or experienced senior driver has molded her into an exceptional operator. She demonstrates safety, professionalism, and great customer service skills daily. Thank you and congratulations, Ms. Hartway!
HAYWARD DIVISION
Jeff Rennie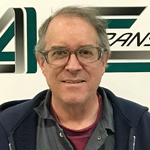 Journey Mechanic
Jeff Rennie has a positive attitude along with excellent work habits. Mr. Rennie performs well as a stand-in Relief Working Foreman, willingly helps fellow co-workers when needed, and never shies away from tough jobs. He is truly a skilled and reliable employee.




Henry James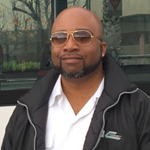 Bus Operator
Operator James has proven to be a dedicated and caring employee. He always looks out for his passengers and he is always willing to extend himself to assist his passengers and the District. Operator James has an easy going personality and an accommodating attitude that makes customers comfortable. He is a true asset to the District. Operator James has received several commendations from his passengers stating he is punctual and polite. The staff at Division Six is proud to select operator Henry James for employee of the month, for the month of February.