Major service changes to AC Transit lines March 26, 2017
News Articles
03/17/2017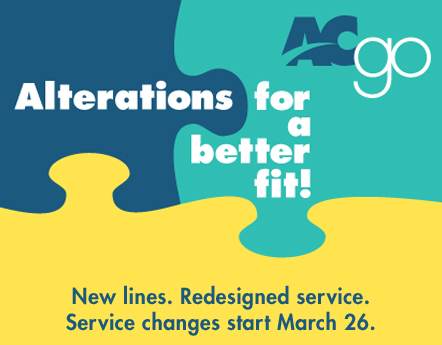 In 2015, AC Transit developed a district‐wide Service Expansion Plan (SEP) aimed at improving the existing service network by better meeting demand and providing more frequent and reliable service. AC Transit implemented the first phase of SEP, now known as AC Go, in June of 2016.
On March 26, 2017, AC Transit will implement a series of service changes as a continuation of the rollout of AC Go.
Maps and schedules for the changed lines are now available on the AC Transit web site along with the complete list of service changes.
Helpful information on how to reach your destination using the seven new lines is also available.
Check out these quick videos on our YouTube channel on the seven new lines: