AC Transit On the Move Newsletter
News Articles
03/17/2017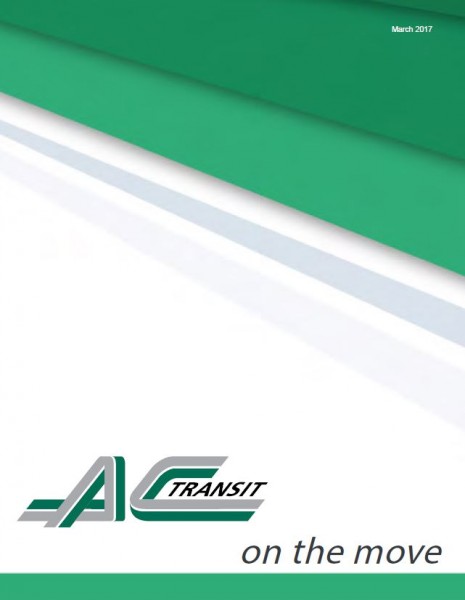 The Alameda-Contra Costa Transit District has provided safe and frequent public transportation to the East Bay for nearly 60 years. And each decade has introduced remarkable advances for our transit network: we have grown from 250 coaches to more than 600 today, currently operate 18.4 million annual service miles (or the equivalent of 77 roundtrips between the Earth and Moon), designed and built the unprecedented "light rail on wheels" or Bus Rapid Transit (BRT) system in the East Bay, and we have become an industry leader in the production and use of zero-emission hydrogen fuel.


AC Transit continues to redefine public transportation with the internally published OnTheMove. The trifold newsletter is a succinct read of everything from our innovative advancements, to the financial health of our district, service enhancements or the latest news events.


OnTheMove is available both onboard and by clicking the link here.